Join NEMA Text Alerts on RainedOut
Rainout notices sent to your
email or cell phone.

---




















www.NemaHistory.com
HALL OF FAME PAGES:
Gene Angelillo Marvin Rifchin
Carl Kibbe Wen Kelley
Butch Walsh John McCarthy
Jim O'Brien


.

---

---

RIVERHEAD
Eric Decourcy - $130.00

---

2017 Race Results & Photos

Results for 2002 to 2017 HERE

LITES Race - NL-W Speedbowl - 10-22-17

Race 10 - Thompson SMP - 10-14&15-17

LITES Race - Wiscasset Speedway - 9-23-17

LITES Race - NL-W Speedbowl - 9-9-17
-
Race 9 - Monadnock Speedway - 9-2-17

LITES Race - NL-W Speedbowl - 8-26-17

Race 8 - Star Speedway - 8-19-17

Race 7 - NL-W Speedbowl - 8-12-17

NEMA Race - Thompson SMP - 8-9-17

LITES Race - Speedway 51 - 7-29-17

LITES Race - Seekonk - 7-15-17

Race 6 - Star Speedway - 7-8-17

Race 5 - Boston Louie - Seekonk - 6-28-17

Race 4 - Star Speedway - 6-17-17

LITES Race - Thompson SMP - 6-14-17

Race 3 - Riverhead Raceway - 6-3-17

Race 2 - Wiscasset Speedway - 5-20-17

Race 1 - Star Speedway - 5-13-17

---

NEMA Merchandise:
Cyndy Scrivani
508-584-7748
cyndyann10361@yahoo.com

---

NEMA TRACK
HISTORIES


with 2017 updates


PDF HERE
NEMA
STATS


with 2017 updates


PDF HERE
NEMA CHAMPIONS
PDF HERE
LITES
STATS


with 2017 updates


PDF HERE
NEMA NUMBERS
PDF HERE
NEMA DRIVER WINS
AT TRACKS
PDF HERE
Members of the NEMA
Dick Gallagher Memorial
Hall of Fame
PDF HERE

---

---

VINTAGE MIDGET RACING
www.vintagemidgetracing.com
In 2006, Dave Shore from Southbury, CT. started VMR to help keep vintage midget racing alive. Anyone who has a caged vintage car, and would like to run with us, please contact:
Dave Shore at 203-509-2835.


2018 VMR Dates at the VMR website.

---



FULL IMPORT & DOMESTIC
REPAIRS AND SERVICE
Jeff Horn


182 Pond St.


Ashland, MA 01721
508-881-4540


Hitch & Trailer Specialists


www.a-1automotiveservice.com


---




SALES • SERVICE




PERFORMANCE and SUSPENSION UPGRADES





Specializing in Finer Imports


AUDI • BMW • JAGUAR • MERCEDES
LANDROVERS • PORSCHE • SAAB
VOLVO • VW



(508) 697-5921


1460 Pleasant St. (Route 104)
Bridgewater, MA 02234
www.motorcarsint.com

---

SERVING ALL MAKES of MIDGET




& SPRINT CAR ENGINES


Jon Andruk
ja@circleperformance.com


69 LOCUST STREET,




BERKLEY, MA 02779




508-580-5844

174 CID Ford Head Gaerte - $16,500
INFO SHEET PDF

---

NEMA Releases Vintage
Slide Show on DVD
The Northeastern Midget Association announces the release of NEMA Vintage photo's on DVD. The presentation is from the collection of one of the most respected journalist, historians and statisticians in New England, Pete Zanardi.

The range of drivers, owners, tracks and race cars depicted in the collection are the who's who in Northeastern midget racing. The forefathers that laid the foundation for present day racing are illustrated in color and black and white photo's complete with captions. Bill Randall, Ray Roberts, Ronnie Evans and Jerry Russo just to name a few drivers from NEMA's infancy.

The early cage days drivers are represented by Bill Roth, Lee Smith, Hank Stevens and Len Thrall for example. And to finish out the last couple of decades are the Fornoros, Stoehrs, Scrivanis, Seymours and many many more. The cars are as big as the drivers on this DVD that range from the Badgers to the uprights, cage and cageless, even some Offy's.

The DVD is 332 pictures strong and is a must for any early day racing enthusiast.

The cost is $20 each with all proceeds going directly to NEMA to help carry on the rich traditions these early pioneers built.

Payment can be made through PayPal HERE
to rewindles@sbcglobal.net or by sending a check or money order (payable to NEMA) as well as your name and address to Bill Van Slyke,
23 Horsestable Cir., Shelton, Ct. 06484.

---

---

---




NEMA LITES T-Shirts are available for purchase. The LITES shirts are available in 3 colors - white, gray and royal blue. They come with either the NEMA LITES logo only on the front or with 2 logos - NEMA LITES on the front and regular NEMA logo on the back. The white shirts are $10. The gray or blue are $12. The new LITES t-shirts can be at The Race Depot/ Seymour Enterprises in Marlboro Mass or are available from Cyndy Scrivani.

---

2014
2013
2012
2011
2010
2009
2008

2007
2006
2005
2004
2003
2002


2011
2010
2009

---

---

---


safetysolutions.com

NEMA Discount Available HERE


"Tires Designed for Champions"
hoosiertire.com


Brockton, MA - 508-580-5844
Supplier of Mazda Midget engines &
Independently Making Brand X Better

RI's most respected name in Collision Repairs
crowncollision.com

RacingAgainstCancer.com

www.rwjm.com

---

---


Gene Angelillo Memorial Page




NEMA and Hoosier Tire




Ink Exclusive 3 Year Deal

Brockton, MA - NEMA President, Mike Scrivani, announced today that the Northeastern Midget Association and Hoosier Tire East have inked an exclusive, three year deal. Under the deal, NEMA will have exclusive rights in the Northeast to the current plated compounds (RR 7, 7.3, RF 5, LR, 5 and LF, 4, 5) and will be the only series in the Northeast running these particular tires.





Hoosier will also continue to be a major contributor to the NEMA point fund, and in addition have offered fixed pricing for the racer over the next three years.




"NEMA has enjoyed a long history with Hoosier. This sport is about supporting those who take care of you, and supporting each other. We feel that we have the best product in Hoosier and look forward to a long relationship with them," said NEMA President, Mike Scrivani. "We have an exciting schedule brewing for 2015 and expect great car counts," said Scrivani.





As part of the arrangement, Hoosier tire has selected long time NEMA supporter Seymour Enterprises to be the exclusive dealer and service provider to the Northeastern Midget Association.

| | |
| --- | --- |
| | |
| | |
| | |











-















































































































































































































































































































































































































































































































































































































































































































































































































































































































































































































































































































































































































































































































































































































































































































































































































































































































































































































































































































NEMA & LITES STATISTICS
UPDATED THOUGH 2017


HERE

(LEFT COLUMN)
CHECK THE
MEMBERS ALERTS PAGE
FOR THE LATEST HANDICAPS, COMPETITION ADDENDA,
RACE PROCEDURES, & NEMA FORMS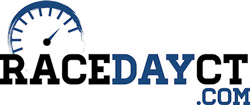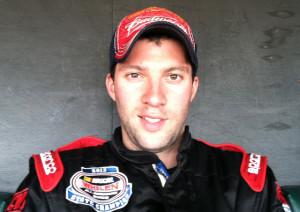 Keith Rocco To Make NEMA Debut
In Season Opener For Bertrand Motorsports In Waterford
by Shawn Courchesne - racedayct.com

With SK Modified and Valenti Modified Racing Series events on tap, Keith Rocco already had a busy weekend scheduled for May 5-6 at the New London-Waterford Speedbowl.

Now the Wallingford driver is going to add a little more speed to his weekend.

When Tim Bertrand from Bertrand Motorsports goes looking for guest drivers for his Northeastern Midget Association team, the names he finds to put in his family's cars usually jump off the page.

And at the Speedbow there's no bigger name than Rocco, the track's all-time winningest driver.

Rocco will make his NEMA debut driving the Bertrand Motorsports No. 47 entry in the division's season opening event on May 5 at the Speedbowl.

"I'm pretty excited to do it," Rocco said. "It seems like everybody that drives that car has really good finishes or wins the race. I've never driven the NEMA cars, but I've had pretty good success in the [NEMA Lites]. We'll see what it brings, but I think we'll be in contention to win."

Said Bertrand: "I'm very excited to team up with Keith. No one knows the Speedbowl like he does. He's an aggressive but smooth driver, and had a couple of impressive outings in a Lite midget a few years back."

The Bertrand Motorsports No. 47 ride has won a pair of series championships with Randy Cabral at the wheel, and has been piloted in recent years by names like Doug Coby, Ted Christopher, Sammy Swindell, Justin Bonsignore and Kyle Hamilton.

The car was last driven in an event at the Speedbowl by Christopher last August, when he drove to a heat race victory in the track's annual Wings & Wheels show.

"It's pretty exciting to try to keep the momentum rolling with what he had done in that car," said Rocco, a longtime friend and protege of the late Christopher.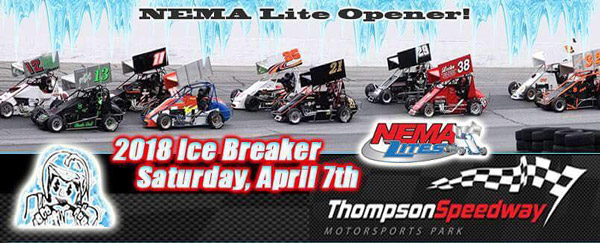 YouTube Hometrack Channel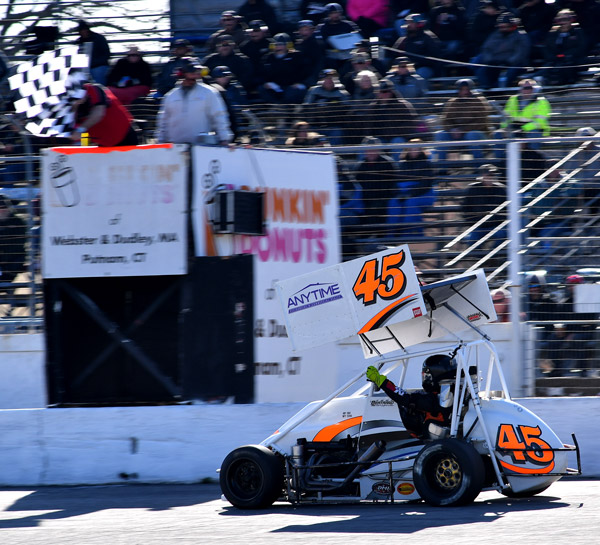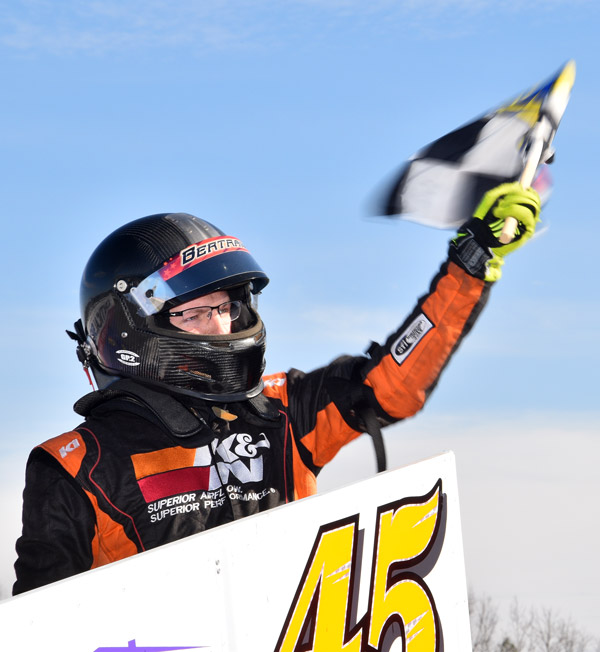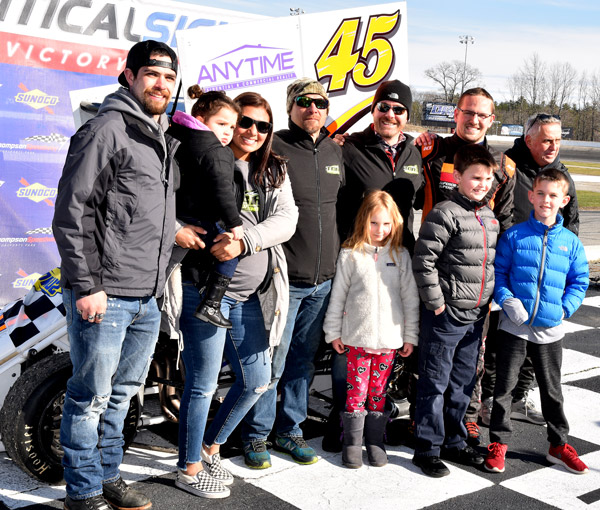 Bertrand Shines in NEMA Lites Opener
at Thompson's ICEBREAKER
Todd Bertrand didn't let the cold temperatures slow down his hot streak at Thompson Speedway Motorsports Park's ICEBREAKER, as he won the event for the second year in a row. Bertrand beat back Randy Cabral and Jim Chambers in a late race restart to take down the victory.

In the early stages of the race, Ryan Locke jumped out into an early lead, only to be pressured immediately by third place starter Bertrand. The caution and then red flag would fly on lap two, when Anthony Burr and Paul Scally made contact. Scally was able to continue, but later spent time in the pits for repairs. Burr was taken away by ambulance to a nearby hospital, suffering injuries to his face, and other injuries that left him in a lot of pain.

When the race resumed, Bertrand marched out into the lead. Avery Stoehr in the Scrivani 21 moved into second place, and behind him, Danny Cugini, Randy Cabral, Jim Chambers and Anthony Nocella in the Manafort 76 were dicing through the field.

Cugini made a bid for second with two laps remaining, but made contact with Stoehr, sending them both into the turn three fence, collecting Anthony Nocella along with them. Nocella was unable to continue.

Erasing Bertrand's nearly four second lead, on the restart, Cabral advanced by Chambers, and then set his sights on Bertrand. However, Bertrand would pull away to a comfortable six carlength lead over the final circuits enroute to his first victory of the season and second in a row at TSMP's ICEBREAKER.

"The car was perfect all race long. I didn't have to change anything inside of the car. I'm happy that I got up front - We've got a bunch of competitive cars in this class so you've just got to get out into clean air as much as possible and luckily we were able to have a good starting spot and I kept my nose clean," Bertrand said in victory lane. Despite the strong start Bertrand said he would not run a full NEMA Lite season, instead planning to chase a title in the NEMA Midgets.

NEMA picks its schedule back up with the New London Waterford Speedbowl's Opening event on May 5th.

NEMA LITES TOP-10: 1. Todd Bertrand (Danielson, CT); 2. Randy Cabral (Kingston, MA); 3. Jim Chambers (Atkinson, NH); 4. Meg Cugini (Marshfield, MA); 5. Avery Stoehr (Lakeville, MA); 6. Matt Janisch (Nazareth, PA); 7. Jim Cataldo (Sterling, MA); 8. Dan Cugini (Marshfield, MA); 9. Anthony Nocella (Woburn, MA); 10. Ryan Locke (Raymond, NH)
NEMA LITES - THOMPSON

- 4/7/18
Pos.
#
Driver
Hometown
Owner
1
45
Todd Bertrand
Danielson, CT
Bertrand Motorsports
2
35
Randy Cabral
Kingston, MA
Glen Cabral
3
12
Jim Chambers
Atkinson, NH
Jim Chambers
4
41
Meg CuginI
Marshfield, MA
Glenn Cugini
5
21
Avery Stoehr
Lakeville, MA
Mike Scrivani
6
48
Matt Janisch
Nazareth, PA
Mark Janisch
7
7
Jim Cataldo
Sterling, MA
Jim Cataldo
8
51
Dan CuginI
Marshfield, MA
Dan Cugini
9
76
Anthony Nocella
Woburn, MA
Frank Manafort
10
38
Ryan Locke
Raymond, NH
Ken Locke
11
9
Ben Mikitarian
Northborough, MA
John Mikitarian
12
30
Paul Scally
Raynham, MA
Paul Scally
13
34
Anthony Burr
New Haven, CT
Anthony Burr
14
17
Kyle Valeri
Monument Beach, MA
Peter Valeri
DNS
14
Chad Labastie
Uxbridge, MA
Chad Labastie



Racing Safety Survey for Drivers
AC, a third party research firm, is conducting a survey on behalf of the motorsports community at large to identify ways to make racing safer for drivers of all levels and at every circuit.

As a token of our appreciation for your time, participants who provide contact details will be entered to win a grand prize of $500 (winner will be chosen at random.)

For those who choose to remain anonymous, a donation will be made to a motorsport safety charity on their behalf.

We urge you to spend just a few minutes answering the following 12 questions as openly and completely as possible. The future of driver safety in racing may depend on your valuable feedback.

THANK YOU FOR YOUR SUPPORT!
www.surveymonkey.com/r/RacingSafety
Associated ISS Safety Barrier Demo Video HERE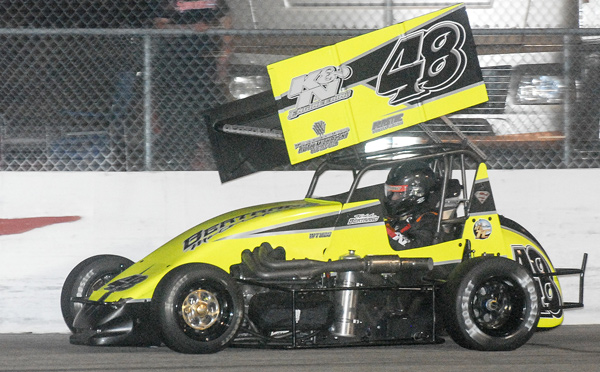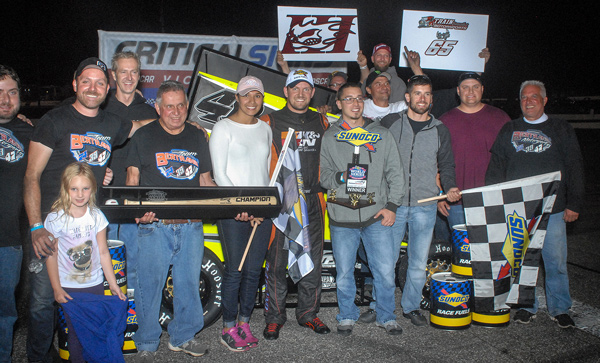 Todd Bertrand Prepared for
Championship Bid in 2018
By Jeff Champagne

Todd Bertrand lived 2017 to the fullest, both on and off the track, and it was punctuated by winning the 2017 World Series at Thompson Speedway in the fall.

​"I had finished as the runner-up in this race at least three of four times, and even blew a motor while leading it. Now to finally have won it, and win it for Shane, it means the world to me," Todd stated. 2017 was an up and down NEMA season for Todd, as he missed a handful of race in the middle of the season, In the races he did attend, he only finished outside the top ten once, and recorded a podium finish earlier in the season at Wiscasset. Through all of this, he still managed an 8th place points finish.

​Todd plans to make a full-on assault in 2018 and take the championship away from his Bertrand Motorsports teammate Randy Cabral. "In order for us to do that, we have to have zero D.N.F.'s, as any D.N.F. would hinder our chances of winning the championship considerably," Todd would state. To ensure this, the team just completed a meticulous off-season program that included triple checking nuts and bolts, preventative engine maintenance, and extensive cleaning. In coordination with his commitment to NEMA in 2018, Todd has decided to cut back in his NEMA Lite appearances, but he expects to be a podium contender for when he does decide to try double duty, a feat he would like to attempt at Thompson. "Thompson Speedway is most certainly my favorite track. No other track is that fast, or that scary, all while being a blast."

​Off the track, 2017 was a year full of highs, as he married his now wife, Mariah, and announced that a baby and future racer is on the way. Excited by the news, his father Gil stated, "Todd has always liked kids, and he's super excited to finally have one of his own, I'm really proud of him."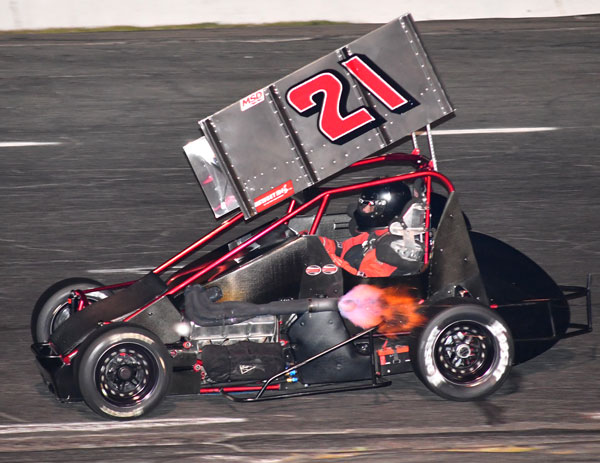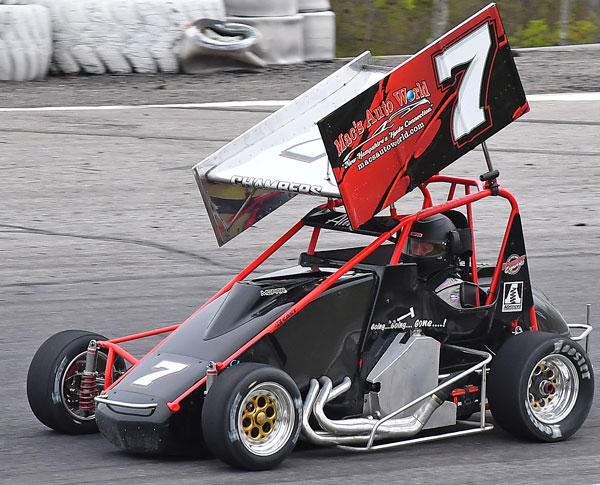 Chambers Brothers Focused
on NEMA in 2018
​Brothers Alan and Jim Chambers have similar goals going into 2018: Win races and win the championship. The first goal is certainly possible for the two of them, but only one can win the championship, and Jim will be putting all the chips on the table after finishing as the runner-up in both the NEMA and NEMA Lites championships in 2017.

Jim, the 2016 NEMA Lites Champion, will only run part-time in the lites this year as he prepares for the onslaught of the NEMA Championship, attempting to become the first driver to win a championship in both NEMA and the NEMA Lites. Expect to see Jim pull double duty at tracks such as Star and Riverhead, where he has taken victory multiple times. "I can't decide which was better, winning the NEMA Lite race at Riverhead lasts year, or the photo finish at Speedway 51, in which we also claimed victory," Jim stated, "I just love the short tracks. Tight, racy, quarter miles match my driving style and the car perfectly." If Jim can perform on the speedway tracks as he has on the short tracks, the championship isn't that far from being his.

For Alan, 2018 brings a new chassis, with a fresh Mopar powerplant. With said powerplant, Alan will be one to watch as he hopes to top what he called, "My best season yet," in 2017. The fourth-place points finish in 2017 instilled a boost of confidence which he plans to 2018, and into victory lane. Although he has yet to earn his maiden NEMA victory, a 2018 schedule full of tracks to his liking could help him become a repeat visitor.

Although neither brother has a full NEMA-Lite commitment, don't be surprised if Alan and Jim split driving duties in the Mac's Auto World 12 throughout the year.
KART KLASH VIII
SATURDAY, FEBRUARY 24th, 2018
www.f1boston.com
Proceeds
of the event
benefitted the
Shane
Hammond
Believe
Foundation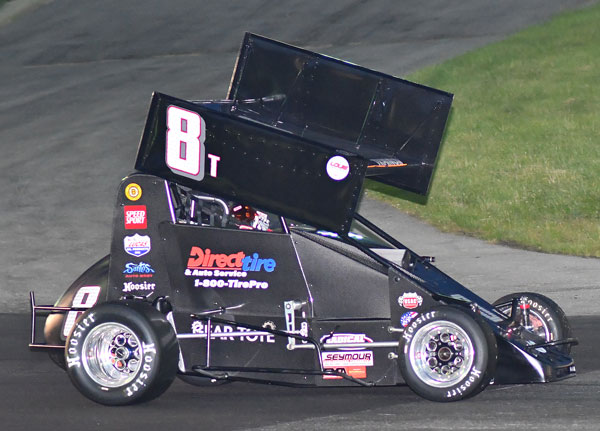 Jake Trainor Set To Make Bid for 2018 NEMA Lites Rookie of the Year
By Jeff Champagne

NEMA Lite rookie Jake Trainor will look to have another record setting season in 2018, as he sets his sights on becoming the rookie of the year and quite possibly the youngest winner in NEMA Lites history.

In 2017, Trainor began his second-year racing midgets with the USAC Eastern Midget Association in the South-eastern region of the United States, setting a track record at Huntsville Speedway in Alabama (in a Ford Focus powered Spike) in the process, along with rookie of the year.

In conjunction with his southern escapades, Jake made a handful of NEMA Lite appearances, with impressive showings in each. After finishing 13th from a 7th starting spot in the Boston Louie Memorial race last June. In October, Jake posted his best NEMA run to date, starting on pole in the season finale at Waterford and finishing 4th.

His 2018 goals would not be attainable without his supporters, and sponsors, such as Geartote, Santos Auto Body, and Local 550 Sprinkler Fitters. Jake Trainor has proven that even in youth, can come experience, and he hopes to enforce that with a top ten points.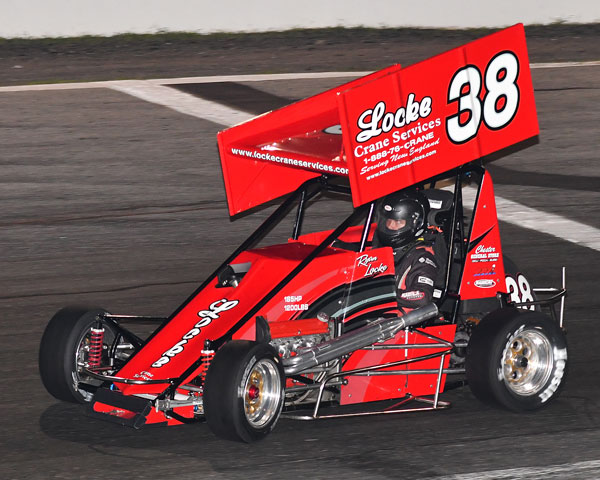 Ryan Locke to Make NEMA Lites
Championship Bid in 2018
By Jeff Champagne

Following the footsteps of his dad Jeff, this talented young man proved that the "sophomore slump" is merely a myth. Although he did reach the top step of the podium in 2017, as he did in 2016, he showed his growth with a string of consistent runs throughout the season, reaching the podium five times throughout 2017, including two podiums each at Wiscasset Speedway and the New-London Waterford Speedbowl.

"My favorite moment of the 2017 season would be leading the Boston Louie Memorial. That race is so special and has a breadth of history, it was an honor to be in the running for the win," Locke stated.

Going into 2018, Locke is focusing on small adjustments and getting consistently comfortable in all situations, but he won't let that detract from the big picture. If Ryan can run up front weekly, fight for wins, and stay consistent, then, "The championship will fall into place," Ryan says.

These goals would not be attainable without his gracious sponsors, Shawmut equipment, Chester General Store, and Locke Crane services.

With a mind-set such as that, it is not out of the picture to see the 15-year-old phenom make a big statement.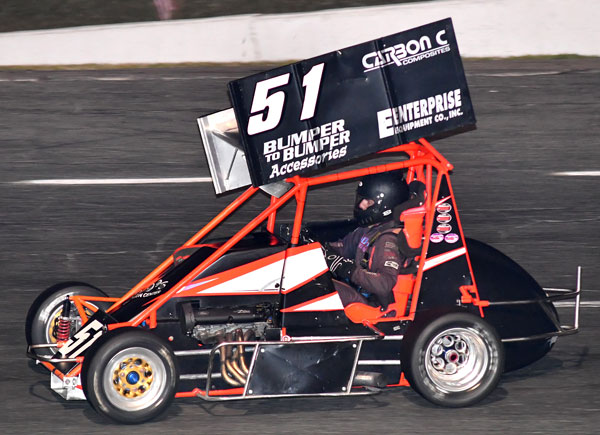 2017 NEMA Lites Champion Cugini
Prepared for 2018 Season
Dan Cugini's 2017 season included a multitude of high points and low points. "Losing our crew chief Chris at the beginning of the season was tough for all of us," Dan remarked upon Chris's unexpected passing.

That proved to not be a setback, as Dan was four-for-four in podiums to start the NEMA Lites season, with a win at Star Speedway in the second race of the year. From that point onward, it was all uphill from there. He went on to take second place at Wiscasset, where he won in a thriller finish in 2015 in the NEMA division. "When you're at Wiscasset, you're on the throttle for the majority of a lap, and you never stop turning. That track is a continuous corner with just enough grip to be fast, and really 'racey'."

The following race, the World Series of Racing at Thompson Speedway, Dan's future brother-in-law, Max Zachem, was unable to compete in the Whelen Modified Tour event as a cause of medical reasons. In what was, "A dream come true," Zachem selected Dan to drive the #20 MPZ Motorsports Troyer in the event, and was having an amazing debut run, running 7th with less than 10 laps to go before his race ended in an untimely accident. "To be able to be a top five contender in my first NASCAR WMT event, just shows the dedication of the MPZ Motorsports team, and I cannot thank them enough for this opportunity. That same day, Dan went on to capture his first NEMA Lites Championship, a feat that he dedicated to his late crew chief.

For 2018, Cugini hopes to find the "hot" set-up on his new wide-body Hawk chassis early in the season, and be competing for wins as well in the NEMA Lites series. "I'm going to try for a handful of modified races as well, but as long as I'm competitive in what I'm driving, then I'm happy."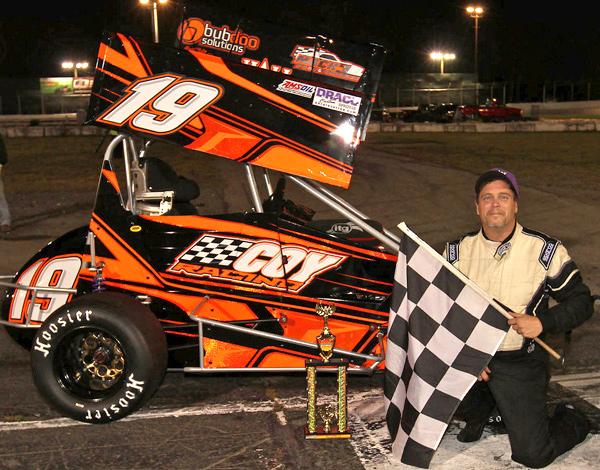 Coy Looking Forward to Continued
NEMA Lites Success in 2018
By Jeff Champagne

2017 was not only a first season, but it was a breakout season. The third-generation driver became part of a club shared by just one family, three-generations of family winning in NEMA or NEMA Lites competition.

"Our season really started to come together at Speedway 51, which happens to be my favorite track," Coy stated. His, "shocking and unexpected win," as Coy himself stated, at Waterford was part of an impressive season ending surge that saw him string together five consecutive top tens'.

These finishes helped to propel him to an 8th place points finish, and earn the 2017 NEMA Lites Rookie of the Year award. Additionally, he learned at the NEMA banquet that he and his team had received the "Never Say Die" associate member award, on honor he held high within his favorite moments of the season.

Hoping to top the already incredible 2017, Coy plans to be a championship contender with his Mach 1 Performance and Hall Tree Farms sponsored Beast midget, with multiple improvements having taken place this past off season. Fresh engine, new car, fresh paint, and a fresh start to show the rest of the field that 2017 wasn't just a fluke, but the beginning of a consistent contender.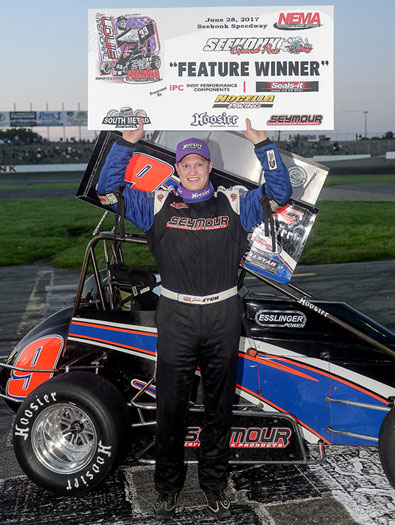 3 Time Champ, Zych
Readies for 2018 Season
By Jeff Champagne

Even after missing one race, John Zych was still able to finish 2017, fifth in the championship points standings.

Although he didn't double down as champion as he had liked, he still reached victory lane in the "Boston Louie" Memorial race. The annual event at Seekonk is a race that Zych could only have dreamt of winning. Stating, "We have been trying to win that one for a while," in his relief of conquering the 1/3rd mile "Concrete Palace."

In addition, he also took the victory at the ultra-fast Wiscasset speedway, to become one of three drivers who visited victory lane more than once in 2017.

Very few changes have occurred this off-season within the Zych group, as they expect to be on par with 2017 champion Randy Cabral. His Esslinger powered Drinan is certainly worthy of getting him to the front, even without financial backing from a major sponsor(s).

Being that he may not make every race, Zychs' 2018 plan consists of winning those races of which he does attend, as that would be, "The biggest success for out team."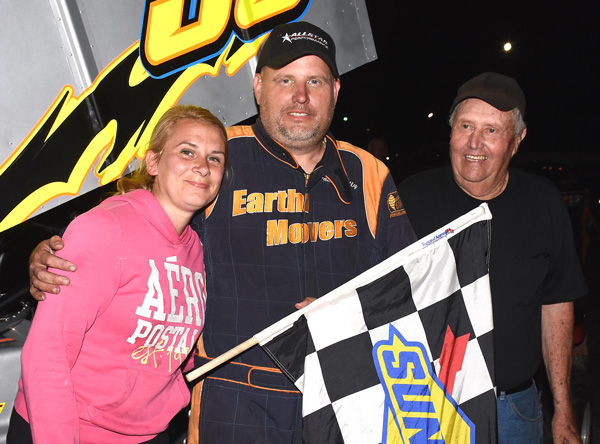 Scally Prepared to Conquer
NEMA Field in 2018
By Jeff Champagne

Coming off a stellar 2017 season that saw him claim his first feature win in NEMA and NEMA Lites, Paul Scally looks to carry his momentum into the 2018 season by winning, "As many battles as I can." With his first two individual series wins, Paul points out that each of those races had a further meaning. On fathers-day weekend 2017, he was able to take down the win at Star Speedway in the NEMA division in his Esslinger powered Drinan chassis, with his father in attendance.

Many years of trying, had finally paid off, and he was to the jackpot once again. A handful of weeks later, Paul struck gold in Maine at his favorite racetrack of Wiscasset Speedway, this time with his Ford Focus powered Drinan in the NEMA Lites division. He has deemed Wiscasset his favorite because the owners have a deep appreciation for the stellar events that NEMA puts on there, along with his ability to naturally adapt to that track.

With changes happening constantly within his team, he hopes to find his consistency and get his program, "On the Bertrand level." Until he finds that consistency, he plans work even harder to get there, along with help from sponsors such as Earth Movers Corporation in Randolph, Mass., Charter Environmental, and Circle Performance.

In addition to his personal 2018 goals, Paul has enjoyed serving for the NEMA in multiple roles, and plans to continue his efforts in improving the sport of asphalt midget racing for future members and midget enthusiasts.

2018 NEMA SCHEDULES
NEMA MIDGETS
NEMA LITES
NEMA Releases Robust 2018
Series Touring Schedule
At its annual awards banquet, Northeastern Midget Association President, Tim Bertrand, released the club's 2018 schedule to the membership as he recapped the 2017 season. Thirteen combined NEMA/NEMA Lite shows, and four "Lites Only" shows highlight a season that brings NEMA back to many of its familiar, historic "haunts."

"We plan to play off of the success that we had in the 2017 season, as a club. We had strong car counts in the 30-35 range every week, with a season high of nearly 50 cars at the Boston Louie event," said club President, Bertrand. "I see us only continuing to gain momentum for 2018. We've got a number of new teams coming into the Lite series, and continue to see our car counts improve with the NEMA division," said Bertrand.

NEMA starts its season at Thompson Speedway Motorsports Park's annual ICEBREAKER event, with a Lites only race. The club then moves on to its annual "Test & Tune" at the New London Waterford Speedbowl on Sunday, April 22nd.

"Thompson Speedway Motorsports Park has enjoyed its great partnership with with the Northeastern Midget Association. For the past several seasons, they have provided some of the most exciting competition at Thompson and we are delighted to welcome them back in 2018," said Chief Operating Officer & GM of the Thompson Speedway Motorsports Park, Josh Vanada.

The combined group kicks off its season at the New London Waterford Speedbowl's "Blastoff" event on May 5th, which highlights its first of four combined events at the Speedbowl.

"I'm really excited about 2018, and having the NEMA cars back. They put on great shows for us in 2017, and we're looking forward to seeing more of that in 2018,"said GM of the New London Waterford Speedbowl, George Whitney.

The Lites then move on to Star Speedway on May 19th, with a Lites only show.

The combined group then moves on to Wiscassett Speedway on June 2nd, starting a busy stretch in June - the first of two shows there, and to the famed Riverhead Raceway on June 9th. The Lites then race at Thompson on June 13th with the NASCAR Whelen Modified Tour.

The Butch Walsh Memorial then highlights the schedule on June 16th at Star Speedway, and June concludes with the Boston Louie Memorial at Seekonk Speedway's Open Wheel Wednesday on Wednesday June 27th.

July 14th will be the always popular Iron Mike Scrivani Memorial at the Monadnock Speedway, and July 21st Star Speedway will host the Marvin Rifchin Memorial.

The Lites then travel back to the Waterford Speedbowl on July 28th for a 50 lap event celebrating the late Jim O'Brien, and NEMA goes to Thompson on August 8th for a NEMA only event with the Whelen Modified Tour. August 11th will be a combined show at the New London Waterford Speedbowl for its annual Wings & Wheels event with the ISMA Super Modifieds, and the club will celebrate the late Gene and Marilyn Angelillo at this event.

The Lites travel back to Star Speedway on September 1st, for a Lites Only event, and the combined group will be back to Wiscassett Speedway for a special extra distance event on September 8th.

The combined group then travels back to the Waterford Speedbowl for an open wheel extravaganza with the Modified Racing Series.

October concludes the season for the club, with the Shane Hammond Memorial at Thompson's World Series of Racing, and the New London Waterford Speedbowl the following weekend for their season ending event.

2018 NEMA MIDGETS 2018 NEMA LITES

NEMA's 1000th Race - Star Speedway - 8/23/14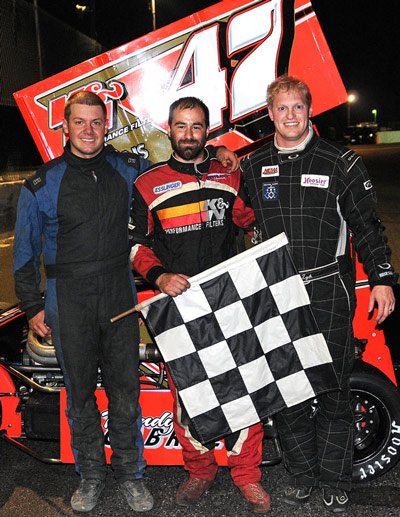 CARLSON - CABRAL - ZYCH
Recognizing Some
NEMA Milestones
The Northeastern Midget Association will open the season at Star Speedway on May 21. It will be the 1018th point-paying race in the club's 63-year history.

Passing unheralded was the club's 1,000th race at Star Speedway on August 23, 2014. Randy Cabral was the winner, besting John Zych Jr. and Seth Carlson.

New England's oldest and most enduring touring division, NEMA was formed in the late spring of 1953 at the Thompson clubhouse. Fred Meeker was the first NEMA winner at Seekonk Speedway on May 30, 1953. New England Auto Racing Hall of Famer Bill Eldridge won the next afternoon at Waterford.

The NEMA Lites open at Thompson Speedway's Icebreaker on April 9. There have been 106 races for a division that started with an exhibition run at New London-Waterford in 2008. The 100th Lites race was won by Danny Cugini at Lee on July 17 of last year.

With two victories last year, Randy Cabral is now tied with Nokie Fornoro in fourth place on NEMA's all-time win list with 47. He has 16 seasons with a least one victory tying him with Bobby Seymour on that list. They have come consecutively, equaling a NEMA standard set by National Midget Hall of Famer Dave Humphrey. Most of Cabral's wins have come in Tim Bertrand's No. 47 but it all started when an upstart Cabral captured the 2000 Boston Louie in a family car.

Star Speedway, with 103 races going back to 1968, is the leader among tracks hosting NEMA events. Randy Cabral tops active NEMA competitors with four Star wins including three of the last four. John Zych Jr. has also won at Star.

NEMA is clearly one of the most competitive open cockpit divisions in the country. Over the past six years, there have been 23 different NEMA winners and in all but one of those seasons, at least one "first-timer" appeared. Over that span John Zych Jr., Todd Bertrand, Avery Stoehr and Seth Carlson have become top contenders. Danny Cugini and Jim Chambers were first time winners in 2015. Bertrand, Stoehr and Cugini are all products of the NEMA Lites. The Lites have had 20-different winners in the past three seasons, champion Anthony Payne and Megan Cugini among the 2015 first timers. Designed with competiveness in the forefront nine years ago, the Lites are a true success story.

Nominations are now being accepted for the New England Auto Racers Hall of Fame. The nomination form and procedure are available on the New England Antique Racers' website - www.near1.org. Please disregard the posted deadlines.

Those with NEMA connections already enshrined are Gene Angelillo, Chuck Arnold, Burt Brooks, Ray Brown,Joe Csiki, Bill Eldridge, Frank Ferrara, Drew Fornoro, Dave Humphrey, Johnny Kay, Wen Kelly, Rollie Lindblad, John McCarthy, George Monsen, Al Pillion, Billy Randall, Marvin Rifchin, Mike Scrivani Sr., Louie Seymour, Hank Stevens, Ed Stone and Bentley Warren.
Previous Events - Photos & Results - HERE
Previous NEMA NEWS HERE
NEMA AWARDS HISTORY