Join NEMA Text Alerts on RainedOut
Rainout notices sent to your
email or cell phone.

---





















.

NEMA 2015 Membership Form HERE

LITES 2015 Membership Form HERE

Pay for NEMA Membership
with PayPal or Credit Card HERE


---

NEMA 2015 PROGRAM




AD FORM PDF HERE

---

---

- - -

---

2014 Race Results & Photos

---


At 8:00 PM on August 14th
Speed Sport Magazine on MAVTV
will broadcast the 1 hour show
of the NEMA Boston Louie
Memorial Classic at Seekonk
Watch the 9
"Boston Louie"
clips on
YouTube
HERE

presented by


MAVTV Channel Finder HERE

---

From NASCAR to Formula 1, World of Outlaws to

Midgets

, MotoGP to Supercross, SPEED SPORT is the only publication that covers it ALL! With one of the best editorial teams in the business, and carrying on a legacy over 75 years in the making, SPEED SPORT is the ONE magazine any serious race fan needs to have.


SUBSCRIBE HERE

---

2013 YEARBOOK - $ 5.00

NEMA Merchandise:
Cyndy Scrivani
508-584-7748
cyndyann10361@yahoo.com

---

NEMA TRACK
HISTORIES


with 2013 updates


PDF HERE
NEMA
STATS


with 2013 updates


PDF HERE
NEMA CHAMPIONS
PDF HERE
LITES
STATS


with 2013 updates


PDF HERE
NEMA DRIVER WINS AT TRACKS
PDF HERE
Members of the NEMA
Dick Gallagher Memorial
Hall of Fame
PDF HERE

---

Custom Apparel, Screen Printing, Embroidery, & Promotional Items




-




Custom, Racing Crew Pit Shirts, Jackets and Caps




-


Custom Racing T Shirts
Low Minimums


-


(24/7 Live Answered)
508-485-5511
888-485-5510
www.stellarapparel.com

---

VINTAGE MIDGET RACING
www.vintagemidgetracing.com
In 2006, Dave Shore from Southbury, CT. started VMR to help keep vintage midget racing alive. Anyone who has a caged vintage car, and
would like to run with us, please contact:
Dave Shore at 203-509-2835.
2015 VMR Dates (additional races pending)
June 13 - July 25 - Sept. 5
> at Bethel Motor Speedway
June 18 - July 2 - July 30
> at New London-Waterford Speedbowl
July 17 - Oct. 10
> at Lee USA Speedway

---



FULL IMPORT & DOMESTIC
REPAIRS AND SERVICE
Jeff Horn


182 Pond St.


Ashland, MA 01721
508-881-4540


Hitch & Trailer Specialists


www.a-1automotiveservice.com


---




SALES • SERVICE




PERFORMANCE and SUSPENSION UPGRADES





Specializing in Finer Imports


AUDI • BMW • JAGUAR • MERCEDES
LANDROVERS • PORSCHE • SAAB
VOLVO • VW



(508) 697-5921


1460 Pleasant St. (Route 104)
Bridgewater, MA 02234
www.motorcarsint.com

---

NEMA Releases Vintage
Slide Show on DVD
The Northeastern Midget Association announces the release of NEMA Vintage photo's on DVD. The presentation is from the collection of one of the most respected journalist, historians and statisticians in New England, Pete Zanardi.

The range of drivers, owners, tracks and race cars depicted in the collection are the who's who in Northeastern midget racing. The forefathers that laid the foundation for present day racing are illustrated in color and black and white photo's complete with captions. Bill Randall, Ray Roberts, Ronnie Evans and Jerry Russo just to name a few drivers from NEMA's infancy.

The early cage days drivers are represented by Bill Roth, Lee Smith, Hank Stevens and Len Thrall for example. And to finish out the last couple of decades are the Fornoros, Stoehrs, Scrivanis, Seymours and many many more. The cars are as big as the drivers on this DVD that range from the Badgers to the uprights, cage and cageless, even some Offy's.

The DVD is 332 pictures strong and is a must for any early day racing enthusiast.

The cost is $20 each with all proceeds going directly to NEMA to help carry on the rich traditions these early pioneers built.

Payment can be made through PayPal HERE
to rewindles@sbcglobal.net or by sending a check or money order (payable to NEMA) as well as your name and address to Bill Van Slyke,
23 Horsestable Cir., Shelton, Ct. 06484.

---

---

2013 Race Results & Photos
Results for 2002 to 2012 HERE

---

---




NEMA LITES T-Shirts are available for purchase. The LITES shirts are available in 3 colors - white, gray and royal blue. They come with either the NEMA LITES logo only on the front or with 2 logos - NEMA LITES on the front and regular NEMA logo on the back. The white shirts are $10. The gray or blue are $12. The new LITES t-shirts can be at The Race Depot/ Seymour Enterprises in Marlboro Mass or are available from Cyndy Scrivani.

---

2014
2013
2012
2011
2010
2009
2008

2007
2006
2005
2004
2003
2002


2011
2010
2009

---

---

---


safetysolutions.com

NEMA Discount Available HERE


"Tires Designed for Champions"
hoosiertire.com


Brockton, MA - 508-580-5844
Supplier of Mazda Midget engines &
Independently Making Brand X Better

Racers' Online Store
theracedepot.com

Charlton, MA
actrailers.com

East Enterprises
Brownsburg, IN
beastcars.com

S. El Monte, CA
esslingeracing.com

Rochester, IN
gaerteengines.com

1800runsnew.com

Visit the
Coastal 181.com
Bookstore HERE

RI's most respected name in Collision Repairs
crowncollision.com

RacingAgainstCancer.com

www.rwjm.com

---

---


Gene Angelillo Memorial Page














-

















































































































































































































































































































































































































































































































































































































































































































































































































































































































































































































































































































































































































































































































































































NEMA RULEBOOK - 1-1-15 Revision HERE

Thanks to our Sponsors for Chemung!
Mike​ & Lu Jarrett, Circle Performance,
Motor Cars International and
Bertrand Motorsports


-




NEW YORK WEEKEND SCHEDULE AT MEMBER ALERTS

Evans Mills Welcomes NEMA & VIP Fans for NEMA New York Weekend
As the "second act" in the upcoming "NEMA New York" weekend, the division will bring a strong field to Evans Mills Speedway this Saturday evening. The Evans Mills staff has been busy promoting the event with anticipation of an exceptional show, and NEMA has been participating in the promotional activities throughout the winter and spring months. Last weekend, NEMA star Bethany Stoehr and family visited the Speedway in an effort to promote the upcoming race.

Last year's Evans Mills winner Seth Carlson is also excited to return to the Speedway. He brings his newly redone Gene Feigel, Esslinger powered #71 back to New York with high hopes of a victory. Paul Scally, who didn't have good luck at Evans Mills last year, was very strong at some of the "round" race tracks last year, nearly winning the Seekonk Boston Louie Memorial race in July. Scally also has high hopes for Evans Mills. Last year's winner and opening day winner, Scott Bigelow, has high hopes in the Lites division.

Perhaps one of the most exciting additions to the weekend is the return of the VIP Fan program, spearheaded by Mariah Michalski of Bertrand Motorsports. This weekend's VIP fans are 5 year old Riley French and 3 year old Izabella French. Riley, an autistic child, is no different than many other children - he loves to play legos, play on his iPad, and brings his pal & work dog, Gunnar, with him wherever he goes. The French family is very excited to attend their first NEMA race, and NEMA will give them a whole hearted welcome as this week's VIP fans.

NEMA will run extended distance races of 30 laps at both Chemung and Evans Mills and the Lites 25 laps. Doug Coby's 13.000 lap, clocked by Evans Mills Officials last season stands as the fastest lap turned by the midgets to date. Surely many will be aiming for that range, including Coby, as he returns to the facility this weekend.

The Northeastern Midget Association is the oldest pavement midget racing club in the Nation. Midgets are typically four cylinder, pure bred open wheel racecars. They do not use starters, flywheels or clutches. If it is bolted into a midget, it serves one of only two purposes: safety or speed. The mighty midgets of NEMA are that and more. With their nearly four hundred horsepower motors, large wings, and wide Hoosier tires - the NEMA midgets are the fastest asphalt midgets in the world.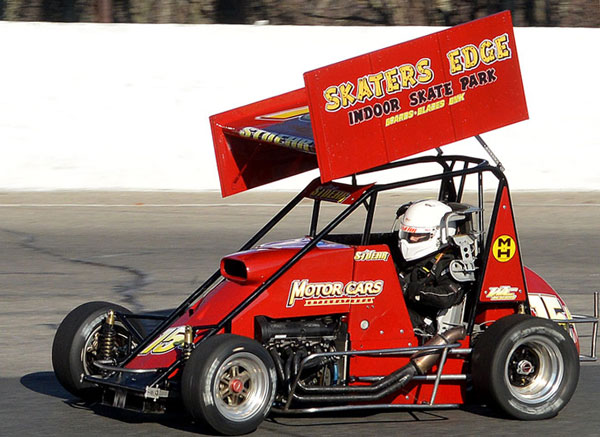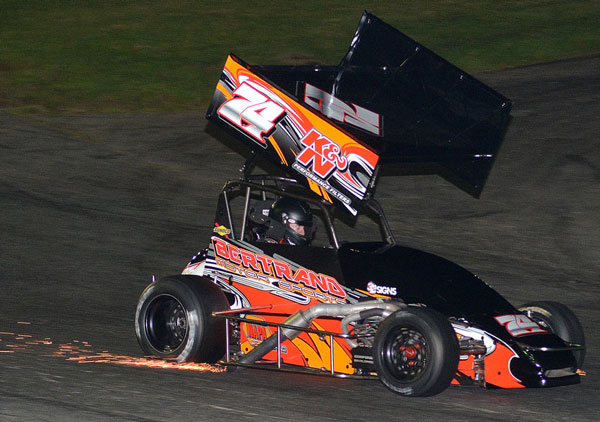 Zacharias, Coby Highlight
NEMA Trip to Chemung
NEMA kicks off its opening weekend action at Chemung Speedrome this coming Friday night. Two of the headline drivers taking the main stage at Chemung will be 2013 New York State NASCAR Modified Champion Jimmy Zacharias and 2012/2014 NASCAR Whelen Modified Tour Champion Doug Coby. Zacharias will be behind the wheel of the Motor Cars International 15B Lites car, and Coby behind the wheel of the Bertrand Motorsports #74 NEMA entry.

"I'm excited about making my first NEMA (Lites) midget start. The cars have always looked fun and racey whenever I've seen them run. Being a regular at Chemung should help me and I'm looking forward to the race," said Zacharias.

In the Lites division, one cannot count out the Bigelow family, brothers Scott & Paul, Scott, was very strong in the Lites season opener at Thompson Speedway Motorsports Park. The Cugini family brings their two strong family owned entries to the Speedrome - Danny proving very strong at Thompson and Anthony Payne in the Scrivani 21. NEMA Champion Randy Cabral will have his family owned #35 on hand as well. Paul Scally has been very strong in early starts so far this season in his new Lites ride, and will be on hand at both events.

In the NEMA field, Coby is looking forward to his return to the midgets. "I like having fun in whatever I'm driving and I have fun driving these cars," Coby said. "I like challenging myself to do something different and showing people that I can drive something other than a Modified, so it's fun to go into different divisions and try to win if you can."

A strong field of midgets heads to Chemung, headed by 2014 champion Randy Cabral. Cabral is joined by Coby & Todd Bertrand as teammates. 2013 Champion, John Zych, has been strong at the New York tracks - finishing 2nd at Oswego, and winning the previous year at Airborne Park. Seth Carlson has been one of the drivers to beat in recent history on the flat New York tracks, winning last year's race at Evans Mills, and the previous year at Oswego. Bethany Stoehr will be in the Breault #44, and the always strong Avery Stoehr will be in his familiar 15B entry, and always a threat to win.

The Northeastern Midget Association is the oldest pavement midget racing club in the Nation. Midgets are typically four cylinder, pure bred open wheel racecars. They do not use starters, flywheels or clutches. If it is bolted into a midget, it serves one of only two purposes: safety or speed. The mighty midgets of NEMA are that and more. With their nearly four hundred horsepower motors, large wings, and wide Hoosier tires - the NEMA midgets are the fastest asphalt midgets in the world.

NEMA's First Annual Test & Tune A Success
With the help of the newly owned New London Waterford Speedbowl, NEMA hosted its first annual test & tune last Sunday. Twenty three cars were in attendance, under nearly 80 degree picture perfect skies, as well as three rookie candidates in the Lites class - Ben Mikatarian, Jim Cataldo, and Ryan Locke. The latter, Locke, come from the famed Locke family racing team, a stalwart in the ISMA series - and Mikatarian, out of the Seymour racing family, a NEMA pioneer family.

2014 NEMA champion Randy Cabral was on hand with his familiar Bertrand Motorsports #47 machine. Although Cabral never admits that a Championship ever crosses his mind this early in the year, he will surely be a threat in 2015. Cabral's teammates were on hand as well - Todd Bertrand in the #39 machine, outfitted this year with an Esslinger Engineering power plant, and 2014 Modified Tour champion Doug Coby in the #74 machine, who reportedly turned in the fastest lap of the day on the AMB transponder system. Coby, along with both Bertrand Motorsports teammates will be on hand for opening weekend at Chemung Speedrome and Evans Mills Speedway in 3 weeks.

The Chambers family was on hand with their beautifully prepared machines, the #7 machine sporting a new Mazda power plant this year, with Alan Chambers at the wheel. The Stoehr family had two entries on hand, with 2014 points runner up Avery in the #15B Motor Cars International machine turning in some fast laps, and Bethany Stoehr in the Crown Collision #44 machine. 2013 champion John Zych was on hand breaking in his newly freshened #9 machine and engine, and multi feature winner Seth Carlson in the Gene Feigel/Esslinger entry was on hand as well. The Cugini family was on hand as well - with Meg behind her Ford Focus Lites machine, and brother Danny in his newly freshened NEMA/Spike chassis.

The Bigelow family was on hand with Ryan Bigelow's Honda/NEMA entry, and Paul Bigelow was on hand with his Honda powered Lites entry. The Santa Maria family was also on hand, but a mechanical issue early in the day sidelined their efforts, unfortunately.

Former NEMA Champion Bobby White was on hand for the first time in many years, bringing out his VW powered entry. Deb Marvuglio made her debut in a midget - in preparation to run with the antique series this season. Deb is the mother of the late Shane Hammond, and NEMA winner Anthony Marvuglio.

NEMA also performed technical inspections with the help of Bob Blanchette, and Linda Cleveland & Vice President Mike McCarthy tested out the new AMB transponder system and Race Monitor system, which will allow races to be live casted on the Web this season for NEMA. Long time NEMA member and previous President Mike Scrivani was also on hand, making sure that the day went smoothly, along with the Speedbowl staff - whom the Club would like to thank.

NEMA kicks off its season at Chemung Speedrome and Evans Mills Speedway on Friday May 22nd and Saturday May 23rd.

SAT. APRIL 11, 2015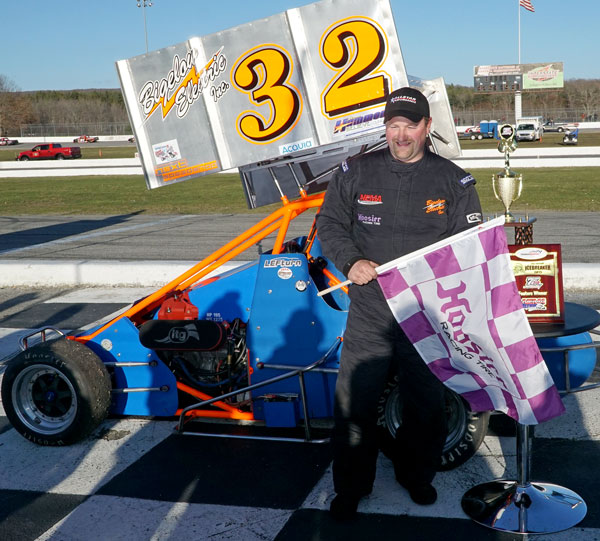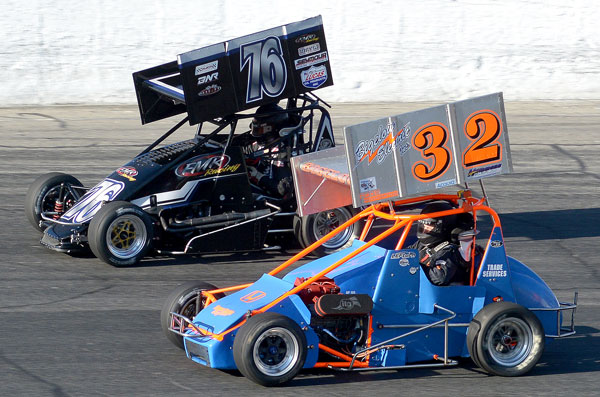 Scott Bigelow Roars to Thompson ICEBREAKER Win in NEMA Lites
The Northeastern Midget Association has long considered Thompson Speedway Motorsports Park (TSMP) the ultimate "separate the men from the boys" facility. With times in the mid 19 second range, Saturday's first ever NEMA Lites appearance at the facility, taking place on a beautiful Spring day - left no doubts on the table. Scott Bigelow in his #32 Bigelow Electric / BEAST / Honda Powered entry, was victorious when it was all said and done, besting the sixteen NEMA Lites competitors in the pits.

The action started fast & furious right out of the gate. In the first heat, Christian Briggs in his RAM-Bull Racing entry jumped out into the lead from the pole, and dominated the event. Paul Bigelow came through the field to finish second, followed by Briggs' teammate Juris Kupris. In heat 2, the racing action was wheel to wheel, right from the drop of the green. Paul Scally, debuting his new Drinan chassis jumped out into the lead, but by the end of the heat race, it was a three way race for the win between Scally, Stoehr, and Modified Tour regular Bobby Santos. Scally came out victorious by a half a carlength.

Briggs and Stoehr led the field to the green in the feature. Stoehr quickly jumped out into the lead, followed by Briggs and Scally. Scally overtook second, and a short time later, both Bobby Santos III and Scott Bigelow had begun their march to the front. Briggs retired while running fourth around the halfway mark, and Stoehr, Scally, Bigelow and Santos all diced for the top positions, with Bigelow making a strong move for the lead on the back stretch, and Santos following.
Scally's hope for a win came to an end when an oiling issue brought out the red flag, and ended his day. On the ensuing green flag, Santos' car would not restart - and the already strong Bigelow had smooth sailing ahead of him. NEMA and NEMA Lites regular Danny Cugini made a fantastic run at the end of the feature, getting past Stoehr, but did not have the steam to catch Bigelow.

At the finish, it was Bigelow taking down the win by a comfortable margin, followed by Cugini, Stoehr, Paul Bigelow and young star Anthony Payne with a strong top five run. Juris Kupris, Meg Cugini, Kevin Park, Santos and Scally rounded out the top ten.

NEMA makes its next stop at the Waterford Speedbowl for its first inaugural test & tune session on May 3, and then kicks off the season in upstate NY at Chemung Speedrome on May 22nd and Evans Mills Speedway on May 23.
NEMA LITES - THOMPSON - 4/11/15
Pos.
#
Driver
Hometown
Owner
1
32
Scott
Bigelow
E. Hampton, CT
Scott
Bigelow
2
51
Danny Cugini
Marshfield, MA
D. Cugini
3
15a
Avery Stoehr
Lakeville, MA
Russ Stoehr
4
31
Paul
Bigelow
Kensington, CT
Paul
Bigelow
5
21
Anthony Payne
Fairlawn, NJ
Jennifer Scrivani
6
42
Juris Kupris
Williamsburg, NY
Christian Briggs
7
41
Megan
CuginI
Marshfield, MA
D. Cugini
8
52
Kevin Park
Foxboro, MA
Kevin Park
9
DNF
76
Bobby Santos III
Franklin, MA
Frank Manafort
10
DNF
30b
Paul Scally
Raynham, MA
Paul Scally
11
DNF
44
Christian Briggs
Mattapoisett, MA
Christian Briggs
12
DNF
35
Randy Cabral
Plymouth, MA
Glen Cabral
13
DNF
16
Dennis O'Brien
Deerfield, NH
Chris O'Brien
14
DNF
38
Jeff Locke
Raymond, NH
Jeff Locke
15
DNS
46
Andy Barrows
New Ipswitch, NH
Andy Barrows
16
DNS
45
Brandon Igo
Enfield, CT
David Igo
HEAT 1:

44 - 31 - 42 - 51 - 16 - 35 - 46 - 76
HEAT 2:

30b - 15a - 76 - 32 - 38 - 21 - 52 - 41 - 45 DNS



Lites Make Historic Thompson Appearance
The Northeastern Midget Association has long considered Thompson Speedway Motorsports Park (TSMP) the ultimate "separate the men from the boys" facility. While any Thompson checkered is a treasure, winning the first ever NEMA Lites feature at this year's ICEBREAKER event will be a goal high on the list of many attendees.

Sitting at the top of that list is the all time Thompson winner - with eleven victories, Randy Cabral, who will return at the ICEBREAKER in his family owned #35 Lites car. In addition to Cabral - former NASCAR Whelen Modified Tour champion and multi time USAC feature winner, Bobby Santos III will be wheeling the Frank Manafort #76 in the event. In addition to Santos and Cabral - ISMA competitor and feature winner Jeff Locke will be aboard his family owned Lites car, NEMA competitor Paul Scally will be debuting his new Drinan Lites car, and 2014 NEMA runner up Avery Stoehr, a new family owned ride as well.

With nearly a twenty car field rumored, that's just the beginning of the list. Teammates Christian Briggs and Juris Kupris will bring their RAM Bull racing entries to TSMP with high hopes of a feature victory. The Cugini family brings their two strong family owned entries to the Speedway,Anthony Payne in the Scrivani 21, and the always strong Andy Barrows will be debuting his new BEAST chassis at the ICEBREAKER. The Bigelow family, with 2014 owner's champion Scott, and multi feature winner, Paul - will undoubtedly be strong as well, with their Honda power plants. Other rumored entrants include Kenny Johnson, multi time feature winner PJ Stergios and Dennis Potter.

Thompson, known for its long straightaways and high banked corners presents a "mental wrestling match from mid straightaway into the turns," pointing out to be successful "you have to pretty much keep your foot in it deep into the corner" says long time NEMA member and multi time winner Greg Stoehr.

NEMA and Thompson have a relationship that goes back to 1960, the legendary Dutch Schaefer the winner. Since then, Thompson has helped write a ton of NEMA history. Greg Stoehr, driving for John Zahar, passed brother Russ in the closing laps to win in 1994. In 2001, Joey Payne, who like Greg Stoehr started last, passed the same Russ Stoehr on the final lap en route to the checkered. The latter was the famed car owner Gene Angelillo's 100th NEMA win. Last fall, Randy Cabral claimed the victory over another famous racing family name, Cole Carter - son of the great Pancho Carter.

The Lites kick off ICEBREAKER weekend with a 30 minute open practice beginning at 4:45PM on Friday April 10th, followed by practice on Saturday morning, 6 lap heat races Saturday afternoon and a 20 lap feature Saturday evening. One thing is for sure, with as close as some of the big track races were last season - reminiscent of Oswego, Thompson's ICEBREAKER should be a "barn burner."
NEMA Launches 2015 Advertising & Promotional Campaign
With the 2015 season upon us, NEMA is launching its 2015 Advertising & Promotional campaign, which will include a variety of new venues for teams, supporters, sponsors and tracks to get involved with the club.

First, instead of producing its once yearly annual yearbook - the club will be developing a 2015 program, to include driver bio's, club history, and advertisements - to be sold at the tracks on a weekly basis.

Second, the club will be selling side bar advertisements on the website - that will include the business logo and link to the company's website.

For organizations wishing to participate in both the program and website advertisement programs - there will be a bundle discount for those that purchase a half page ad in the Program - or larger, of $100 additional for the website
advertisement. For $300, a company can have a half page ad in the Program guide and a website ad on www.nemaracing.com.
NEMA 2015 PROGRAM
AD FORM PDF HERE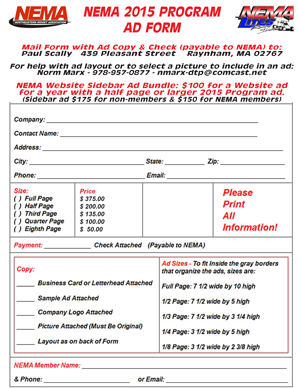 NEMA Adds Chemung Speedrome to
Exciting 2015 Schedule; Coby to Compete
The Northeastern Midget Association proudly announced on Friday that it has added an inaugural event at the Chemung Speedrome to its schedule for May 22, 2015. Chemung will start an action packed weekend for NEMA, with an event the following day at Evans Mills Speedway. The NEMA Midgets will run extended 30 lap races at both tracks, with the Lites running 25 Laps.

An added bonus for the fans - reigning NASCAR Whelen Modified Tour Champion Doug Coby will be on hand competing in the #74 Bertrand Motorsports midget. In addition, NEMA will be providing a Lites car and is working with the Speedrome promoters to get Chemung regular Jimmy Zacharias into a car for the Lites event.

The Chemung Speedrome was originally built as a 1/4 mile dirt track in 1951 by the Bodine family of Chemung, NY it closed in 1978. As the story goes, in an article written by Bob Johnson, "It was by sheer coincidence that the track came to fruition in the first place. Eli Bodine Sr. was in Ithaca having his car repaired. The mechanic working on the car asked him if he liked stock car racing. Mr. Bodine's reply was that he indeed did. This led to a conversation about racing. The mechanic, Karl Beilou, brought up the fact that the local racers from the Finger Lakes racing club had become disenchanted with the track they were running at. The possibility of building a track on the Bodine farm was discussed. Bodine jokingly agreed to the request not thinking it would ever come to fruition. The next day was Saturday. Much to Bodine's surprise, members of the racing club came calling on the farm - and from there, the track was born."

After buying the track in 1985, the Stapleton family started to rebuild the track in 1997 and in October of 2000 had its inaugural race event. The track is currenly owned by the White family, run by John White. Events at Chemung since its re-opening include The NASCAR Weekly Racing Series NASCAR Whelen Modified Tour, ISMA Super Modifieds, Race Of Champions Modified Tour, USAR Hooters Pro Cup Series, SST Modified Tour, Cup Lite Racing Series and USAC Ford Focus Midget Series. The 3/8 mile Speedrome features all new TV-quality Musco lighting, a 3000 Seat Main Grandstand, a 28 stall paved pit lane and much more. The facility is situated on over 38 acres and is one of New York's finest paved oval tracks.

"I grew up watching guys like Johnny Coy run midgets on Long Island. Chemung should be a perfect track for the midgets, plenty of room, long straightaways - it should be a good night of racing," said John White, owner.

The Northeastern Midget Association is the oldest pavement midget racing club in the Nation. Midgets are typically four cylinder, pure bred open wheel racecars. They do not use starters, flywheels or clutches. If it is bolted into a midget, it serves one of only two purposes: safety or speed. The mighty midgets of NEMA are that and more. With their nearly four hundred horsepower motors, large wings, and wide hoosier tires - the NEMA midgets are the fastest asphalt midgets in the world.
The NEMA leadership would like to encourage our members to attend this event, if possible. We are not going to book a date on this weekend, and hope that this turns out to be an exceptional event.

INAUGURAL TONY STEWART
MIDGET CLASSIC
(INDIANAPOLIS) February, 14, 2015 - The Indianapolis Speedrome is proud to announce that on the night of Saturday, July 25, 2015, the historic fifth mile oval will be hosting the INAUGURAL TONY STEWART MIDGET CLASSIC.

The race will feature a 100 lap main event broken into 2 segments: 75 laps, and a 25 lap dash to the finish, with a 20 minute break in between the two.

Tony Stewart earned his very first USAC midget feature win in 1991 at the Speedrome, and went on to become the Speedrome USAC Midgets Rookie of the Year the very same year. "The Indianapolis Speedrome is a special place for me because it's where I got my first USAC Midget win," Stewart said. "It's a huge honor to have a race named after me. I always enjoyed racing there and I'm sure

Larry Curry will make this race enjoyable for the competitors and fans."
Indianapolis Speedrome Managing Partner, Larry Curry says, "We are all very excited to have the opportunity to have such a great event in honor of Tony Stewart at the Speedrome." Curry went on to say, "I was very lucky to have Tony as my race car driver, as well as work for him. He is a very special person, and one that I feel very lucky to refer to as a friend."

For more event details, contact Larry Curry at 317-437-3600, or email: speedromelrc@gmail.com, or log onto www.speedrome.com.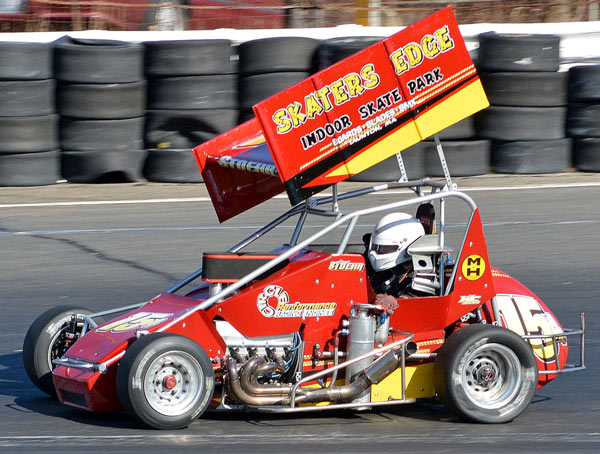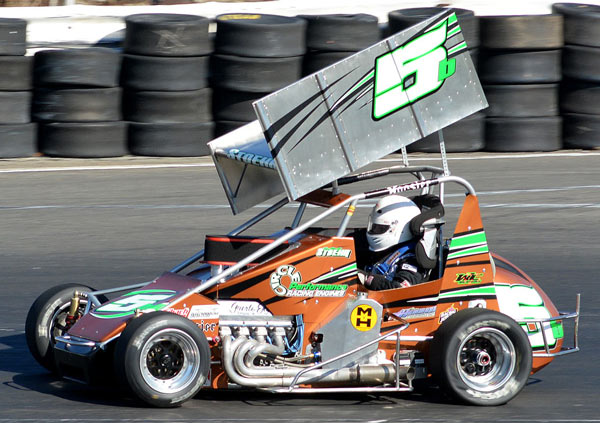 Racing as a Stoehr Family Affair
Continues in 2015
Bridgewater, MA - For many years, a NEMA race has not been run without a Stoehr family name on the starting grid - from grandfather Paul, to brothers Russ
and Greg, to the new generation of Stoehrs - Avery and Bethany. This year will be no different.

The 2015 runner-up in the NEMA Midgets division, Avery Stoehr, will again campaign a full-time ride on the NEMA schedule, and also will sport a new NEMA
LITES ride at the Thompson Speedway Motorsports Park Icebreaker on April 11th and 12th. Avery will be bringing along his familiar sponsors: Motorcars
International, Skaters Edge, Maaco, and Jon Andruk's Circle Performance. In addition, Stoehr will run select TQ races - as evidenced by his appearances in
Trenton NJ and Atlantic City - and is working on other possible rides, including Stafford Speedway on Friday nights.

"2014 was a good year. I think we accomplished everything we set out to and then some. I think we've got a very good season to build off of for 2015," said
Avery.

A welder by trade, the young Stoehr says that Oswego and Thompson, two of NEMA's fastest tracks, are his favorite places, not unlike many of the young
drivers. "NEMA is a place where any given car can win on any given night at any track these days," he says.

Avery's #15A race cars are crewed by the familiar father & son combination of Carl and Curt Kibbe. The Kibbes have been a mainstay in NEMA for the last
four decades with Carl having won multiple championships as a car owner, and Curt having been a key crew member for his father and the late Gene
Angelillo.

And it does not end there. Avery's cousin, Bethany, also a regular front runner in NEMA, is looking forward to the full NEMA schedule as well.

"Our plans for the 2015 season for the #5B team include building a new car over the winter and attending every scheduled event. Our goal is podium finishes
or a top 5 at every race," she says.

When asked about her favorite track, Bethany says "I like Oswego and Twin State the most, but it is awfully hard to narrow down a favorite. I like any track that
involves going fast and turning left!"

A race fan since she can remember, NEMA's top division only current female competitor has had the sport in her blood since a very young age. Bethany also
has a passion for music, singing the National Anthem at a number of NEMA races. She enjoys singing & writing music as a hobby, when she is not busy either
working on the race car, racing, or at her full time job at Motorcars International.

Longtime NEMA board member, tech inspector and chassis expert, Shawn Torrey will join Bethany's father Greg and mother Tara as the crew on her #5B in
2015.

There is one thing for sure, when the green flag drops at NEMA's season opener, the chances of a Stoehr on the podium, or in the winner's circle are very
strong for 2015.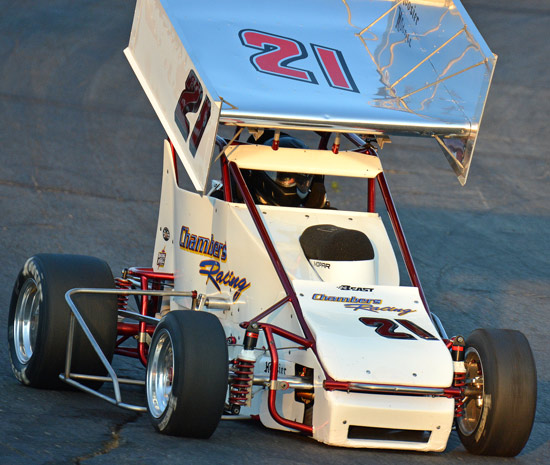 Chambers Brothers Among NEMA Threats
Brockton, MA – The Chambers family - brothers Jim & Alan, will celebrate their 20th year of open wheel racing during the 2015 season.
Although the team is still finalizing plans for next season, one thing is sure - they will be a force to be reckoned with, within both the NEMA and NEMA Lite ranks. The current plans include 2 NEMA cars (Beast Chassis) and a NEMA Lite car that will be shared amongst the two. The team also plans to have a few "guest" driver appearances - a phenomenon that has been popular in NEMA the last few years for a number of teams.

It's a family affair, no doubt for Chambers Racing. The team boasts two family businesses as sponsors in Michael Chambers Auctioneers as well as Alan's business - Mac's Auto world.

"My favorite track is Star speedway in Epping, as this was the track I grew up watching races at and started my adult racing career in the 350 supermodifieds," says Alan. "Jims favorite tracks are Lee Speedway and Monadnock because he always seems to run strong each time NEMA makes an appearance there," said Chambers.

"After racing in a few different series we have found a home with NEMA. We love racing with NEMA because of the high level of competition and the camaraderie between all the drivers and teams, NEMA is like a big family and its nice to travel with a group that will race us hard, but no matter what, the night always ends in handshakes and a good laugh," he says.

Outside of racing Jim is an automobile auctioneer and enjoys playing the drums and snowboarding as well as playing on anything with an engine. Alan owns a used car dealership, and when he is not busy working he enjoys playing the guitar, soccer and videogames.

NEMA and Hoosier Tire
Ink Exclusive Three Year Deal
Brockton, MA - NEMA President, Mike Scrivani, announced today that the Northeastern Midget Association and Hoosier Tire East have inked an exclusive, three year deal. Under the deal, NEMA will have exclusive rights in the Northeast to the current plated compounds (RR 7, 7.3, RF 5, LR, 5 and LF, 4, 5) and will be the only series in the Northeast running these particular tires.

Hoosier will also continue to be a major contributor to the NEMA point fund, and in addition have offered fixed pricing for the racer over the next three years.
"NEMA has enjoyed a long history with Hoosier. This sport is about supporting those who take care of you, and supporting each other. We feel that we have the best product in Hoosier and look forward to a long relationship with them," said NEMA President, Mike Scrivani. "We have an exciting schedule brewing for 2015 and expect great car counts," said Scrivani.

As part of the arrangement, Hoosier tire has selected long time NEMA supporter Seymour Enterprises to be the exclusive dealer and service provider to the Northeastern Midget Association for the 2015 season.

NEMA's schedule will soon be published on www.nemaracing.com. Stay tuned for all of the latest updates.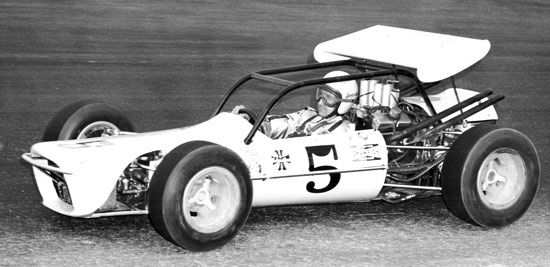 Jerry Wall - Yellow Jacket
NEMA Vintage Slide Show on DVD
Once again, the Northeastern Midget Association is making available the NEMA Vintage Slideshow DVD just in time for Christmas. The presentation is from the collection of one of the most respected journalist, historians and statisticians in New England, Pete Zanardi.

The range of drivers, owners, tracks and race cars depicted in the collection are the who's who in Northeastern midget racing. The forefathers that laid the foundation for present day racing are illustrated in color and black and white photo's complete with captions. On the DVD: Bill Randall, Ray Roberts, Ronnie Evans and Jerry Russo just to name a few drivers from NEMA's infancy.

The early cage days drivers are represented by Bill Roth, Lee Smith, Hank Stevens and Len Thrall for example. And to finish out the last couple of decades are the Fornoros, Stoehrs, Scrivanis, Seymours and many, many more.

The cars are as big as the drivers on this DVD that range from the Badgers to the uprights, cage and cageless, even some Offy's.

The DVD is 332 pictures strong and is a must for any early day racing enthusiast.

The cost is $20 each with all proceeds going directly to NEMA to help carry on the rich traditions these early pioneers built.

Payment can be made through PayPal

HERE
to rewindles@sbcglobal.net or by sending a check or money order
(payable to NEMA) as well as your name and address to Bill Van Slyke,
23 Horsestable Cir., Shelton, Ct. 06484.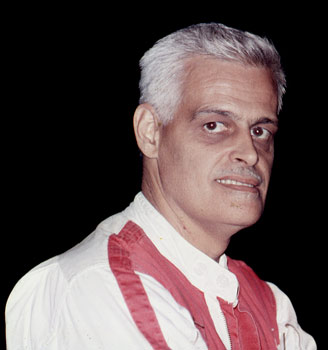 Ronnie Evans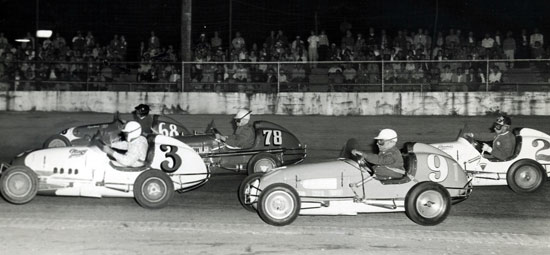 Seekonk Action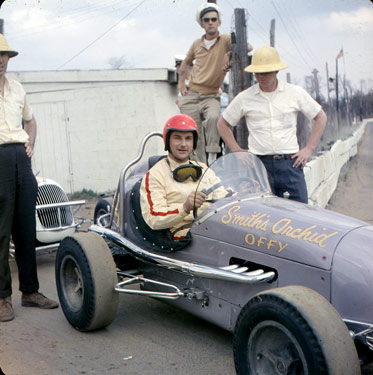 Len Thrall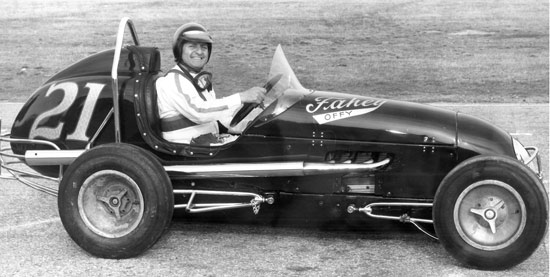 Tony Romit - Fahey Offy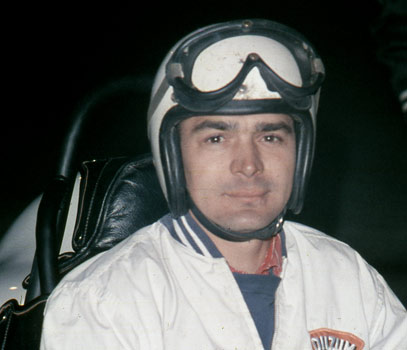 Joe Csiki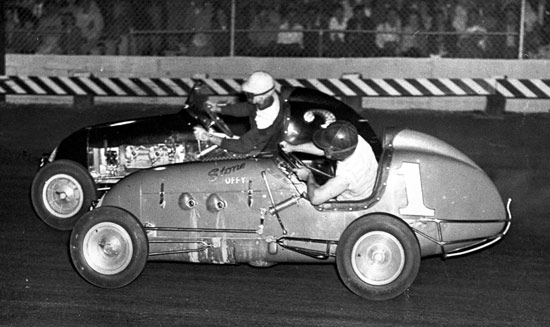 Bill Randall (3) & Bud Tatro (1) - Seekonk
Previous Events - Photos & Results - HERE
Previous NEMA NEWS HERE