BLAST-OFF 2018
SATURDAY, MAY 5th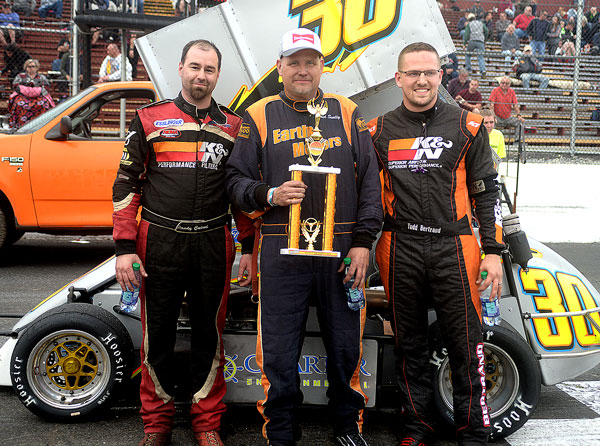 NEMA MIDGETS: CABRAL - SCALLY - BERTRAND
NEMA MIDGETS -

WATERFORD - 5/5/18

Pos.
#
Driver
Hometown
Owner
1
30
Paul Scally
Raynham, MA
Paul Scally
2
74
Randy Cabral
Kingston, MA
Bertrand Motorsports
3
48
Todd Bertrand
Danielson, CT
Gil Bertrand
4
21
Jim Chambers
Atkinson, NH
Mike Chambers
5
39
Avery Stoehr
Lakeville, MA
Bertrand Motorsports
6
7
Alan Chambers
Atkinson, NH
Mike Chambers
7
87
Doug Cleveland
Sudbury, MA
Doug Cleveland
8
16
Matt O'Brien
Wilmington, MA
Matt O'Brien
9
50
Pete Pernisiglio
Ronkonkomo, NY
Peter Pernisiglio Sr.
10
47
Keith Rocco
Wallingford, CT
Bertrand Motorsports
11
9
John Zych Jr.
Mendon, MA
John Zych Sr.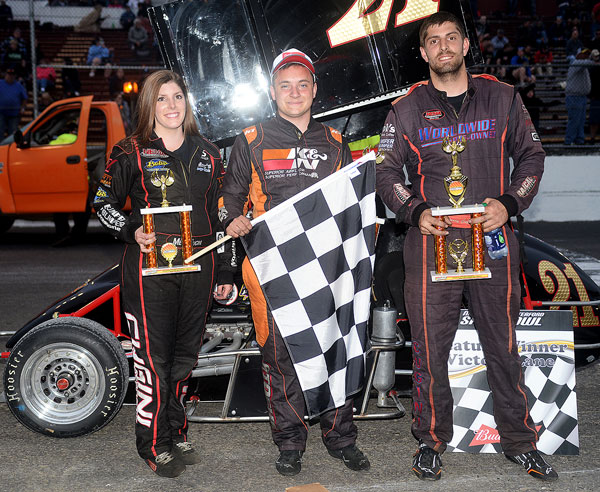 NEMA LITES: M. CUGINI - STOEHR - D. CUGINI
NEMA LITES - WATERFORD

- 5/5/18
Pos.
#
Driver
Hometown
Owner
1
21
Avery Stoehr
Lakeville, MA
Mike Scrivani
2
51
Dan CuginI
Marshfield, MA
Dan Cugini
3
41
Meg CuginI
Marshfield, MA
Glenn Cugini
4
9
Ben Mikitarian
Northborough, MA
John Mikitarian
5
35
Randy Cabral
Kingston, MA
Glen Cabral
6
5
Jim Cataldo
Sterling, MA
Jim Cataldo
7
30
Paul Scally
Raynham, MA
Paul Scally
8
99
Jim Santa Maria
Burlington, CT
Jim Santa Maria
9
27
Kevin Iannarelli
Shirley, MA
Kevin Iannarelli
10
38
Ryan Locke
Raymond, NH
Ken Locke
11
19
Richie Coy
Haskell, NJ
Richie Coy
12
8T
Jake Trainor
Medway, MA
Mike Trainor
13
48
Matt Janisch
Nazareth, PA
Mark Janisch
14
2
Bruce Finley
Webster, MA
Jim Cataldo
15
17
Kyle Valeri
Monument Beach, MA
Peter Valeri
16
68
Danny Gamache
No. Smithfield, RI
Cheryl Gamache
DNS
52
Kevin Park
Plainville, MA
Kevin Park
DNS
76
Anthony Nocella
Woburn, MA
Frant Manafort
Scally, A. Stoehr Victorious in
NEMA's Speedbowl Blastoff
In a David v. Goliath story, Paul Scally, who claimed his first Northeastern Midget Association victory last season in 20+ years of running, took down his second victory on Saturday evening over Bertrand Motorsports teammates Randy Cabral and Todd Bertrand. In the Lites, Avery Stoehr in the Scrivani 21 ended a frustrating evening to absolutely dominate the feature event, breaking the Lite track record enroute to victory.

In the NEMA feature, Doug Cleveland and Alan Chambers brought the feature to the green flag. Third place starter Scally took command on lap two, making a move to the bottom of turns three and four. Scally then began to set a torrid pace in the early laps of the feature, stretching out his lead to nearly a straightaway.

Further back, Randy Cabral had worked his way from the seventh starting spot into second by lap eight, as Chambers started to fade back into the field. Behind Scally and Cabral, the action was intense as Avery Stoehr, Jim Chambers, Todd Bertrand and Keith Rocco in the Bertrand 47 were all mixing it up right outside of the top five. Bertrand would advance to third place by the halfway marker, and would begin to set his sights on Cabral and Scally.

As Scally began to approach lapped traffic, Cabral would narrow the margin to five carlengths, and Bertrand would pull to within a few carlengths of Cabral. Scally worked the lapped traffic masterfully, and would go on to take down NEMA's opening day victory for 2018. Cabral would finish second, and Bertrand, who captured the fastest lap of the feature (13.101) would finish third, on the podium. Jim Chambers would finish 4th, followed by Avery Stoehr, Alan Chambers, Doug Cleveland, Matt O'Brien, Pete Pernesiglio and Rocco, who dropped out with an ignition issue on lap sixteen.

"I want to thank all of the people who helped me get here. It is bittersweet though, as there are some people that I really wished were here to celebrate this victory with me," said Scally. "It wasn't an easy day, we broke the drive train in hot laps, but I knew we had a really good car right from when we unloaded," he said.

In the Lites feature, outside pole starter, Avery Stoehr, jumped out quickly into the lead in the Scrivani 21. Stoehr quickly went to work distancing himself from the field, and started lighting up the scoreboard with quick times right off the bat. On lap six, Stoehr would set the current standard for the Lites, with a 13.68 track record setting lap.

Jimmy Cataldo in his own #5 car would settle into the second spot, while Paul Scally and Ben Mikitarian battled for the 3rd and 4th spots.

As the laps wound on, Stoehr would begin to further distance himself from the field, running laps consistently in the 13.8 and 13.9 range, and eighth place starter, Danny Cugini, was making his way to the front of the field taking second on lap sixteen, and sister, Meg in tow, making her way from the sixth starting spot to 3rd.

Stoehr would go on to take down the victory, unchallenged, as D. Cugini would finish second, followed by Meg Cugini, Ben Mikitarian, Randy Cabral, Jim Cataldo, Paul Scally, Jim Santa Maria, Kevin Iannarelli, and Ryan Locke.

"The car was a missile tonight. It felt really good after a very frustrating day. I was going to be hard pressed to let anyone beat me. We are thinking about Mike, who is home recuperating from an injury at work, wish he could have been here. The guys did a great job tonight though, I can't thank all of them enough," said Stoehr.

The Lites are on tap next at Star Speedway on Saturday May 19th, and the combined divisions will run next at Wiscasset Speedway on June 2nd.



---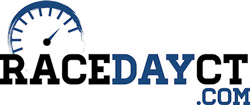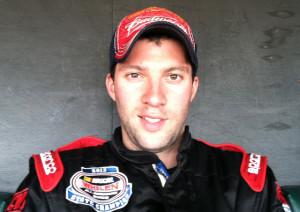 Keith Rocco To Make NEMA Debut
In Season Opener For Bertrand Motorsports In Waterford
by Shawn Courchesne - racedayct.com

With SK Modified and Valenti Modified Racing Series events on tap, Keith Rocco already had a busy weekend scheduled for May 5-6 at the New London-Waterford Speedbowl.

Now the Wallingford driver is going to add a little more speed to his weekend.

When Tim Bertrand from Bertrand Motorsports goes looking for guest drivers for his Northeastern Midget Association team, the names he finds to put in his family's cars usually jump off the page.

And at the Speedbow there's no bigger name than Rocco, the track's all-time winningest driver.

Rocco will make his NEMA debut driving the Bertrand Motorsports No. 47 entry in the division's season opening event on May 5 at the Speedbowl.

"I'm pretty excited to do it," Rocco said. "It seems like everybody that drives that car has really good finishes or wins the race. I've never driven the NEMA cars, but I've had pretty good success in the [NEMA Lites]. We'll see what it brings, but I think we'll be in contention to win."

Said Bertrand: "I'm very excited to team up with Keith. No one knows the Speedbowl like he does. He's an aggressive but smooth driver, and had a couple of impressive outings in a Lite midget a few years back."

The Bertrand Motorsports No. 47 ride has won a pair of series championships with Randy Cabral at the wheel, and has been piloted in recent years by names like Doug Coby, Ted Christopher, Sammy Swindell, Justin Bonsignore and Kyle Hamilton.

The car was last driven in an event at the Speedbowl by Christopher last August, when he drove to a heat race victory in the track's annual Wings & Wheels show.

"It's pretty exciting to try to keep the momentum rolling with what he had done in that car," said Rocco, a longtime friend and protege of the late Christopher.