SATURDAY, JUNE 3, 2017
RIVERHEAD EVENT SCHEDULE PDF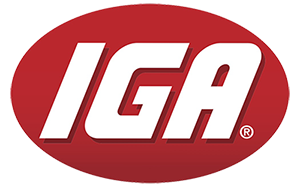 THE ALLAN CANTOR MEMORIAL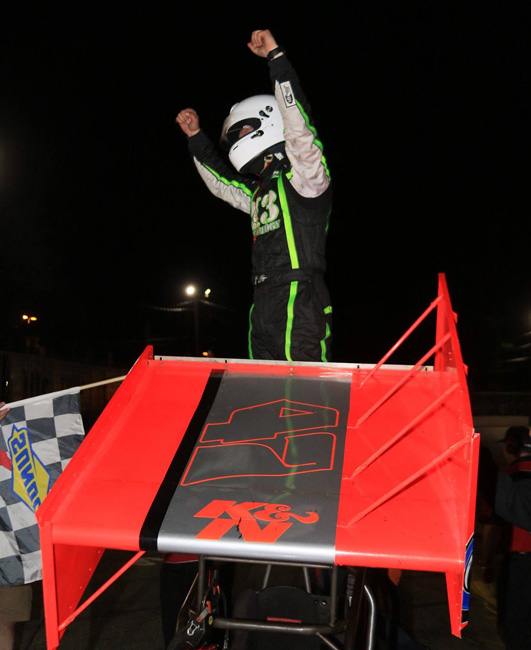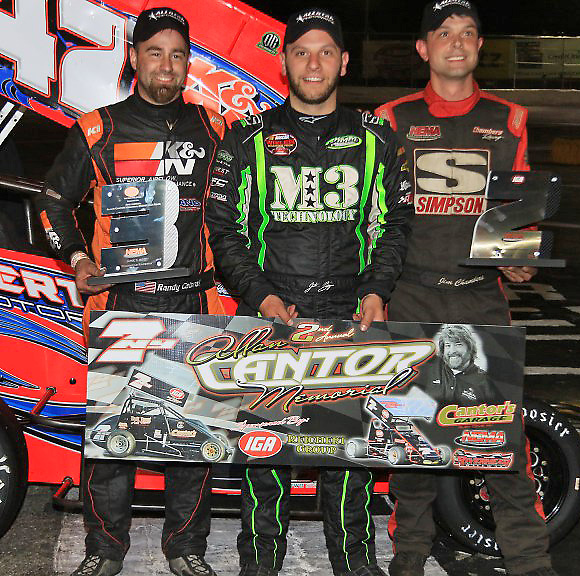 CABRAL - BONSIGNORE - J. CHAMBERS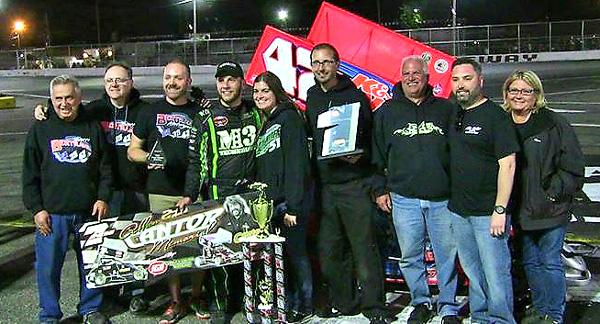 Photos by
Jeffrey Rogers
myracenews.com
Photos by


Michael Jaworecki
NEMA MIDGETS - RIVERHEAD

- 6/3/17

Pos.
#
Driver
Hometown
Owner
1
47
Justin Bonsignore
Holtsville, NY
Bertrand Motorsports
2
21
Jim Chambers
Atkinson, NH
Mike Chambers
3
74
Randy Cabral
Plymouth, MA
Bertrand Motorsports
4
39
Avery Stoehr
Lakeville, MA
Bertrand Motorsports
5
9
John Zych Jr.
Mendon, MA
John Zych Sr.
6
66
Chris deRitis
Philadelphia, PA
Dan deRitis
7
71
Seth Carlson
Brimfield, CT
Gene Feigel
8
99
Jim Santa Maria
Burlington, CT
Jim Santa Maria
9
7
Alan Chambers
Atkinson, NH
Mike Chambers
10
3
Harry Weed
-
-
11
30
Paul Scally
Raynham, MA
Paul Scally
12
5b
Bethany Stoehr
Bridgewater, MA
Greg Stoehr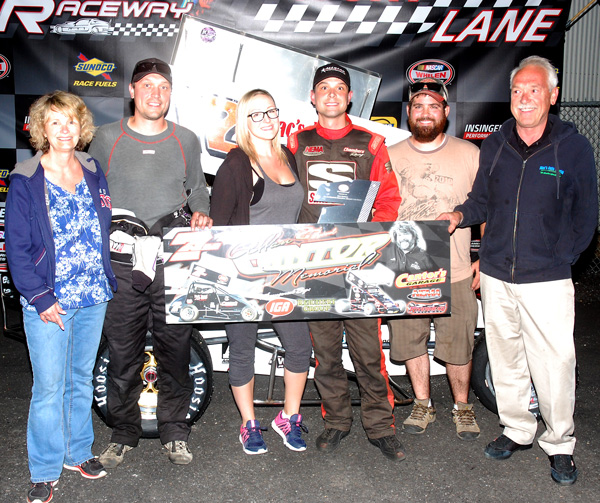 JIM CHAMBERS WITH HIS FAMILY
Photo by Bill VanSlyke
Photos by


Michael Jaworecki
NEMA LITES - RIVERHEAD - 6/3/17
Pos.
#
Driver
Hometown
Owner
1
12

Jim Chambers

Atkinson, NH
Jim Chambers
2
51
Dan CuginI
Marshfield, MA
Dan Cugini
3
14
Chad Labastie
Oxbridge, MA
Chad Labastie
4
57
PJ Stergios
New Market, NH
Bill Stergios
5
38
Ryan Locke
Raymond, NH
Ken Locke
6
3
Chris Vose
Gloversville, NY
Chris Vose
7
21
John Zych Jr.
Mendon, MA
Mike Scrivani
8
24
Nikki Caroll
Andover, NJ
Joe Caroll
9
7
Jim Cataldo
Sterling, MA
Jim Cataldo
10
35
Randy Cabral
Plymouth, MA
Glen Cabral
11
9
Ben Mikitarian
Northborough, MA
John Mikitarian
12
19
Richard Coy
Haskell, NJ
Richard Coy
13
30
Paul Scally
Raynham, MA
Paul Scally
14
31
Ryan Bigelow
East Hampton, CT
Randy Bigelow
15
16
Denis O'Brien
Deerfield, NH
Chris O'Brien
Redemption for Bonsignore at Riverhead
in NEMA's IGA Cantor Memorial;
Jim Chambers Dominates LITES
Justin Bonsignore left Riverhead Raceway in 2016 feeling dejected and with a number of bumps & bruises, as he was potentially laps away from winning his first Northeastern Midget Association race in his first start, as leader Jim Chambers encountered a flat right front tire. Instead, Bonsignore found his Bertrand Motorsports #74 destroyed against the outside wall, after hopping Chambers' right rear tire. On Saturday evening, in the 2nd Annual Allan Cantor Memorial, sponsored by the Reichert Group/IGA, it was again Bonsignore and Chambers putting on the show. Chambers dominated the NEMA Lite race earlier in the evening, and after an epic battle in the NEMA feature, Bonsignore scored his first ever NEMA win.

In the Lites feature, reigning Champion, Jim Chambers, would blast his way to the front in the early stages of the race. Chambers, running lap times of 11.8 seconds, as fast as some of the NEMA competitors - would pull to nearly a half track lead over Chad Labastie, and Danny Cugini, by the halfway point.

A red flag at the halfway point, for a big wreck involving Paul Scally, Ryan Bigelow, and Ryan Locke, bunched up the field once the race got underway again. All of the drivers walked away from the wreck without injuries. Cugini, looking strong, would take second from Labastie when the green flag flew again, but could not muster up a run on Chambers.

Chambers would stretch out his lead again in the late stages of the race, to go on and take down his first win at Riverhead Raceway. Cugini would finish second followed by Chad Labastie, PJ Stergios, Ryan Locke, Christopher Vose, John Zych, Nikki Carol, Jim Cataldo and Randy Cabral.

"It means a ton to our team to take a win home from Riverhead and the Allan Cantor Memorial. When we first began racing with NEMA they were definitely a top notch race team that we looked up to a lot. Allan and Adam were very helpful right from the start and it means even more to us having one of his beautiful race cars in our stable, not to mention - I fell in love with riverhead last year at the race. Last year's race went well but did not get the finish we knew we could, and for a year we could not wait to go back. A fun small, close racing track that breeds some great racing - it felt great to take home a win and a second to Justin who obviously has that track down. I owe a huge thanks to the Cantors, IGA, and everyone who helped making this show as big as it was," said Chambers.

In the NEMA feature, Seth Carlson and Jim Santa Maria led the field to green. Carlson got a quick jump on the field in the Feigel Motorsports #71, and Santa Maria would get loose in turns one and two, ceding the runner up spot to Lites winner Jim Chambers.

Carlson would begin to pace himself from the field, with Chambers running a strong second. Further back, NASCAR Whelen Modified tour star and home town favorite, Justin Bonsignore was working his way through traffic in the Bertrand Motorsports #47. He would clear teammates Randy Cabral and Avery Stoehr by lap eight and set his sights on Chambers. By lap ten he was on Chambers bumper and the duo would put on a side by side race for the fans, pulling a number of "crossover" moves on each other, before Bonsignore would take second on lap fourteen.

Within three laps, Bonsignore would catch Carlson, who was fighting ignition issues, and Carlson's machine would expire on lap seventeen. Bonsignore would go on to dominate the remainder of the feature event, and was followed by Chambers, Cabral, Stoehr, John Zych, Chris Deritis, Seth Carlson, Jim Santa Maria, Alan Chambers and Harry Weed.

"The car was awesome right when we unloaded it off the truck, I knew we would have a good shot at it. I spoke to a few Modified guys after their race to get a read on the race track, and we made the perfect adjustments. I really thought I would have to make the outside lane work, but the car was a rocket right around the bottom, with great drive off. It was a great battle with Jim in the 21 with the cross-over moves, then I set my sights on catching Seth, I think we would of got to him before the end, and it would have been a great race, but unfortunately he had an issue and we inherited the lead, after what happen last year I will take a little bit of good fortune, still hate it for Seth and his team, they had a great car. After that I just made sure to hit my marks for the last 5 laps and we actually got faster. All in all, a great day - and to win for our family friends, the Cantors, in honor of Allan - is just awesome," said Bonsignore.

"After last year's race I went home in a ton of pain physically, but all I was worried about was how I destroyed a racecar, I felt horrible and so bummed. I was determined this year to win this race to make up for last year, and fortunately enough we were able to do just that, and join a long list of drivers who have won for the Bertrand Motorsports team. I can't wait for 2018 already. I just want to thank the entire Bertrand team for all of their hard work and dedication to NEMA racing," he said.

NEMA resumes its schedule on June 14th with the Lites at Thompson Speedway Motorsports Park, and at Star Speedway for a combined show on June 17th.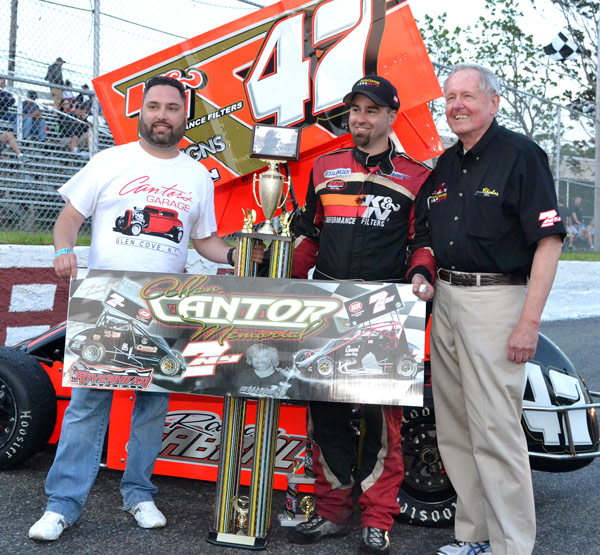 2016 ALLAN CANTOR MEMORIAL RACE WINNER: RANDY CABRAL #47
(Photo by Tiffany Payne)
NEMA Readies for Cantor Memorial
at Riverhead Raceway
When the Northeastern Midget Association rolls in to the Riverhead Raceway on June 3rd for the 2nd annual Allan Cantor Memorial, excitement and nostalgia will fill the air. NEMA will run for its biggest purse in nearly 20 years, boasting $2,000 to the winner of the NEMA feature and $1,000 to the winner of the Lites race, and $300 to start each feature. The race is sponsored by IGA/The Reichert Group and the Cantor Family.

From 2001 until 2013 Allan Cantor fielded a NEMA Midget based out of his lifelong hometown of Glen Cove with his son Adam driving for the majority of the seasons. Allan was well known in the Long Island racing circle well before he went midget racing in the late 1970's and early 1980's. He along with Tony Contarino designed and built the ultra successful Alto Chassis for the Mini Modified race cars. Allan along with his brother Barry also worked with the late "Tiger" Tom Baldwin on his NASCAR Modifieds and together operated Cantor's Garage in Glen Cove. A multi time winning team in the NEMA ranks, midget racing was Cantor's passion before passing away in 2015.

Named an "International Retailer of the Year", Charlie Reichert and the Reichert Group IGA stores were a long time sponsor of Allan Cantor Racing.

"We are very excited to be returning to Riverhead Raceway for the Cantor Memorial," said NEMA President, Tim Bertrand. "An unbelievable purse, and favors provided by the Cantor family, should make for an awesome night. Our racers have been talking about returning to Riverhead since we left last season," he said.

"I'd also like to especially thank Adam (Cantor), his mom, Kim, and Charlie Reichert for their hard work in putting this show together, and of course, the Partridge family, for having NEMA back," said Bertrand.

Last year saw incredibly tight racing on the quarter mile, with Joey Payne taking down the Lites win and Randy Cabral taking down the NEMA win.