SAT. SEPTEMBER 23, 2017
AMES TRUE VALUE NEMA NIGHT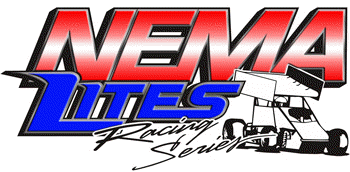 .::NEMA LITES ONLY::.
65 LAP SPECIAL RACE!


LITES Wiscasset Info Sheet PDF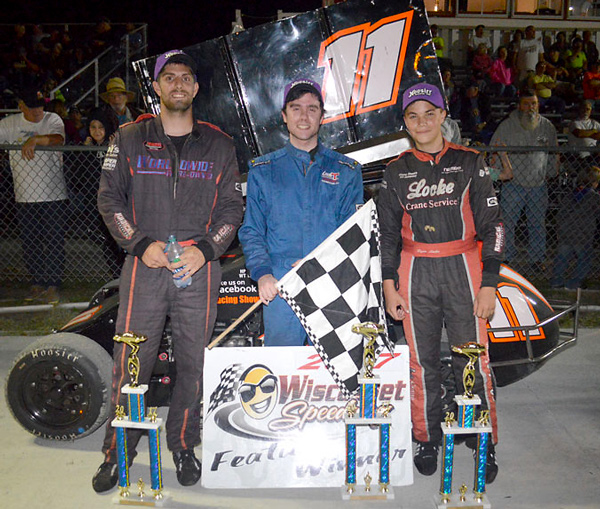 CUGINI - STERGIOS - LOCKE
NEMA LITES - WISCASSET - 9/23/17
Pos.
#
Driver
Hometown
Owner
1
11
Jake Stergios
Candia, NH
Bill Stergios
2
51
Dan CuginI
Marshfield, MA
Dan Cugini
3
38
Ryan Locke
Raymond, NH
Ken Locke
4
12
Jim Chambers
Atkinson, NH
Jim Chambers
5
9
Ben Mikitarian
Northborough, MA
John Mikitarian
6
30
Paul Scally
Raynham, MA
Paul Scally
7
45
John Zych Jr.
Mendon, MA
Bertrand Motorsports
8
35
Randy Cabral
Kingston, MA
Glen Cabral
9
19
Richard Coy
Haskell, NJ
Richard Coy
10
52
Tyler Rivard
Woonsocket, RI
Kevin Park
11
16
Dennis O'Brien
Deerfield, NH
Chris O'Brien
12
21
Anthony Payne
Fairlawn, NJ
Mike Scrivani
13
7
Jim Cataldo
Sterling, MA
Jim Cataldo
14
41
Meg CuginI
Marshfield, MA
Glenn Cugini
15
3
Chris Vose
Gloversville, NY
Chris Vose
16
27
Kevin Iannarelli
Shirely, MA
Kevin Iannarelli
17
36
Lee Bundy
Kennebunkport, ME
Glen Cabral
J. Stergios Celebrates Milestone Wiscasset 65 Lap Victory
The Northeastern Midget Association Lites division visited the Wiscasset Speedway this past Saturday night. A full field of Lites competitors were on hand, and beautiful weather & a standout crowd greeted the club to the Richard & Vanessa Jordan facility. NEMA's first attempt in many years at a 65 lap event - to celebrate the Club's 65th year, went off with few issues, and at the conclusion it was Jake Stergios taking his family owned #11 to victory in the feature event.

When the Lites field came down to the green, veteran Paul Scally blasted out into the lead. Immediately, Scally set a torrid pace, as he quickly began to distance himself from the field. By lap ten, Scally, running some of the fastest times of the day, was already at the rear of the field and began picking off lapped cars one by one.

Behind Scally, Danny Cugini, Ryan Locke and Ben Mikitarian were all battling for position in a very close pack that ran under a blanket for positions two through ten.

The caution flew on lap thirty two for a John Zych spin in the Bertrand 45, which would end Scally's run, after lapping up to the eleventh place car. Zych, who was having handling issues, pitted and quickly exited as the field took the green flag on the next lap. The caution would fly two laps later, as Zych would make contact with another car coming through the field.

On the next restart, Scally would get a quick jump, but handling issues would see his loose machine slip coming off of turn four and Jake Stergios went around Scally and Cugini to take the lead on lap thirty six. Cugini would slip back to fourth, and then rebounded to come back into third. Scally would continue to battle amongst the top three until Ryan Locke would slip by on lap forty three, putting him in the fourth spot.

As the laps wound down, Stergios would run away and hide, dominating the remainder of the feature, and running some of his fastest laps on laps 45 to lap 55, in the 14.1 range. Locke looked to be on his way to top two finish, but Cugini would slip by with three laps to go, to take down the runner up spot. Locke would come home third, followed by Jim Chambers, Ben Mikitarian, Scally, Zych, Randy Cabral, Richie Coy, and Tyler Rivard.

"We knew we had a good car, but knowing that we had the softer compound on, we felt that if the race stayed green, we could get a big lead and hold on to it. Our plan was to never pit. Once the yellows came out, it was a different race," said Scally.

"Our strategy was to save tires and wait for the fuel to burn off during the first half of the race and hope for a caution. When the caution finally flew on lap 33, I was in third. I got a great restart and was able to grab the lead quickly. The car was just perfect from there on out. I drove as hard as I could knowing we had some fast cars behind us. It felt great to get our first win of the season in the most difficult event of the year," said Stergios.