WEDNESDAY, JUNE 14, 2017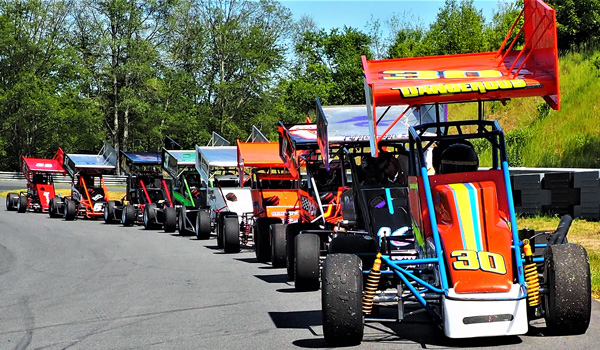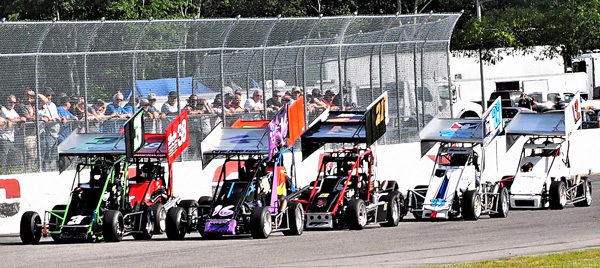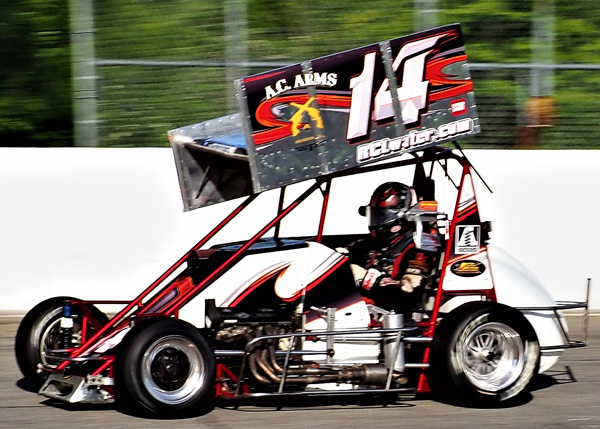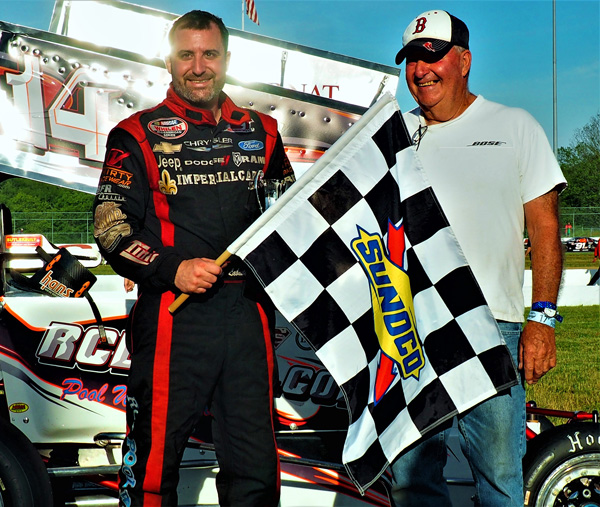 CHAD LABASTIE #14
Photos by




Ed Martin

Photos by Tiffany Payne
NEMA LITES - THOMPSON - 6/14/17
Pos.
#
Driver
Hometown
Owner
1
14
Chad Labastie
Uxbridge, MA
Chad Labastie
2
13
Ryan Bigelow
E. Hampton, CT
Ryan Bigelow
3
35
Randy Cabral
Kingston, MA
Glen Cabral
4
51
Dan CuginI
Marshfield, MA
Dan Cugini
5
12

Jim Chambers

Atkinson, NH
Jim Chambers
6
45
Todd Bertrand
Danielson, CT
Bertrand Motorsports
7
21
Anthony Payne

Fairlawn, NJ

Mike Scrivani
8
30
Paul Scally
Raynham, MA
Paul Scally
9
38
Ryan Locke
Raymond, NH
Ken Locke
10
9
Ben Mikitarian
Northborough, MA
John Mikitarian
11
16
Denis O'Brien
Deerfield, NH
Chris O'Brien
12
7
Jim Cataldo
Sterling, MA
Jim Cataldo
13
52
Kevin Park
Foxboro, MA
Kevin Park
14
3
Chris Vose
Gloversville, NY
Chris Vose
15
27
Kevin Iannarelli
Maynard, MA
Kevin Iannarelli
16
19
Richard Coy
Haskell, NJ
Richard Coy
Labastie Conquers NEMA Lites at
Thompson Speedway Motorsports Park
Long time New England racer, Chad Labastie, out paced a strong NEMA Lite field this past Wednesday at Thompson Speedway Motorsports Park on the venue's Whelen Modified Tour Thompson 125 evening. It was the first win with the club for Labastie, who started his racing career at the "Little T" Speedway back in the mid 80's right next door to the famed oval. To make the win extra special, Labastie also claimed the "First Time Winner" pot, sponsored by Mike Scrivani Jr.

When the green flag dropped, Randy Cabral, followed by Anthony Payne in the Scrivani 21 and Labastie, who started 6th, used the outside lane to work their way to the front. Quickly, Labastie made his way by Payne, and would go to work on Cabral. The two ran side by side, swapping the lead over a circuit, with Labastie coming out on top.

Labastie would begin to stretch out his lead, and Cabral would hold a strong second position through the halfway point. After the halfway point, Ryan Bigelow in the #13 machine would begin closing on Cabral, and over the final ten circuits, the duo would put on a spectacular race for the second position.

Over the final circuits, Labastie's machine, still holding a strong lead, would begin to slow slightly with over heating issues, but it would not prevent him from taking down his first ever NEMA victory. Bigelow would get the best of Cabral to finish second, Cabral would run third, Danny Cugini fourth, followed by Jim Chambers, Todd Bertrand, Payne, Paul Scally, Ryan Locke and Ben Mikitarian.

"The car was on rails today. We used the outside early on and I just followed Randy and Anthony to the front. The motor started getting hot about 1/2 way through the race and by lap 15 it was almost pegged. But I wasn't going to pull off with the lead. I was either gonna win or it was gonna blow up!", said Labastie.

"It was extra special winning at Thompson - which is my home track. Had a lot of friends and family there watching. I love driving these lite cars. I think we ran just enough races last year to get to know the car and get a good feel for it and learn some stuff. We've been off to a real competitive start so far this year," he concluded.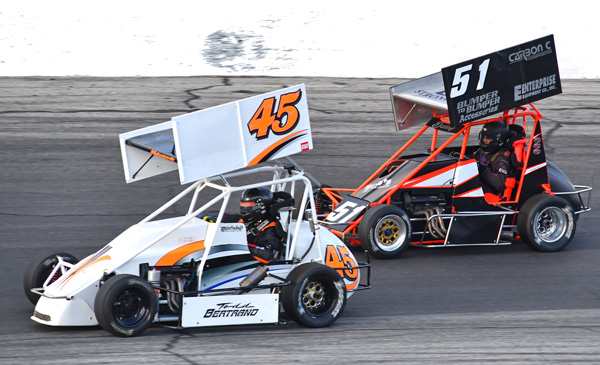 Todd Bertrand Set to Defend Icebreaker Victory
at Thompson 125, presented by Whelen
THOMPSON, CT – One of the highlights of Icebreaker 2017 was the photo finish between NEMA Lites drivers Todd Bertrand and Dan Cugini. The two battled wing-to-wing in the waning laps of the 20-lap affair, but it was Bertrand by the length of a bumper. The 0.038 second margin of victory was the closest recorded in a NEMA Lites race at Thompson.

Bertrand recalls the sequence of events that day, which resulted in his first visit to Critical Signs victory lane, "The car was a little loose, meaning that I wouldn't have as much traction on the track. I fixed that problem with using the heat tires for the featured race which really helped me out big time. I knew I had a fast car and if I got in front of Danny early than I would have a huge chance of winning. I got past him early and knew I was faster than everyone on the track so that gave me more leverage at winning. Near the end on the final three laps my car started to become loose and that gave Danny a huge advantage, due to me loosing traction; but I held my ground and stayed on the inside of him to lead me to a Thompson victory. I have never won a race at Thompson before so winning this race meant a lot to me."

The car that Bertrand drove to victory has quite the story behind it. The CT-native explains, "This was the first time back in the No. 45 since running it last year in the World Series. We first acquired this car back when I started running in the NEMA Lites then sold it to a close friend of mine. Me and my team reacquired this car and wanted to use it for rental rides and I personally wanted to use it for racing at big tracks such as Thompson Speedway Motorsports Park. This car had some problems in the winter due to a 15 year old motor, which we fixed with a brand new motor. These replacements to this car had a tremendous impact on my winning the Icebreaker."

The Icebreaker is old news, though, and Bertrand knows that he must turn his attention to the next NEMA Lites race at Thompson, which is scheduled for June 14, as part of the Thompson 125, presented by Whelen. Bertrand then discussed his strategy for the Thompson 125.

"We are going to go with a similar package with some minor adjustments due to the temperature of track being different than it was back during Icebreaker and also changes from Global Rally Cross this past weekend. New Tires will be bought and maintained while getting all the aspects right on the car."

Bertrand knows that he will have to be on top of his game heading into the event, as a handful of drivers will be challenging him in his quest to continue his Icebreaker success going.

"My biggest competition for next week will be No. 35 Randy Cabral who will always be fast. Next is No. 51 Dan Cugini who has won the last 3/4 races at Thompson Speedway Motorsports Park. Next is No. 12 Jim Chambers who is a hell of a driver in the 12 car. Last, but not least, is No. 57 PJ Stergios who crashed in the first lap of the Icebreaker but has won the World Series last year. Any of those guys will hold their ground and be huge contenders to win."

The NEMA Lites will join the NASCAR Whelen Modified Tour, Sunoco Modifieds, Late Models, Limited Sportsman and Mini Stock on the race card for the Third Annual Thompson 125, presented by Whelen. Scheduled for June 14, the grandstands will open at 3:30pm with racing beginning at 5pm. For more information, visit thompsonspeedway.com.