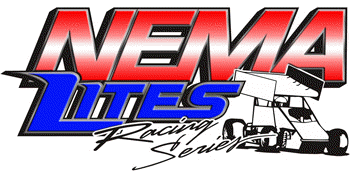 SATURDAY, JULY 29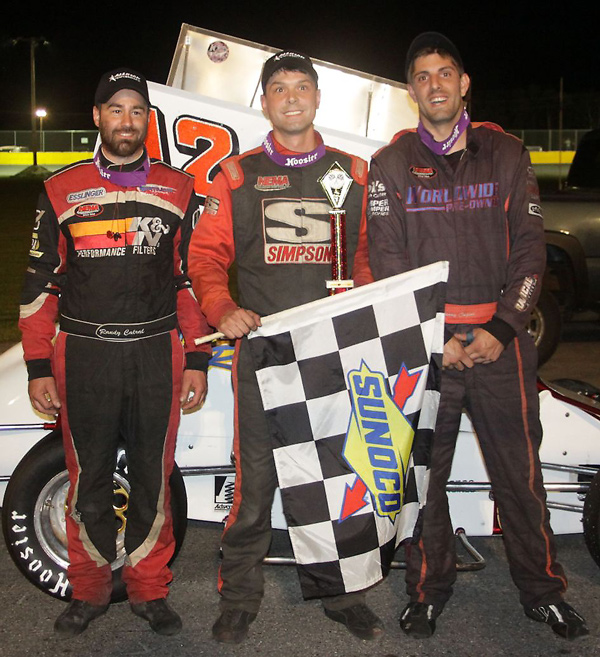 CABRAL - CHAMBERS - CUGINI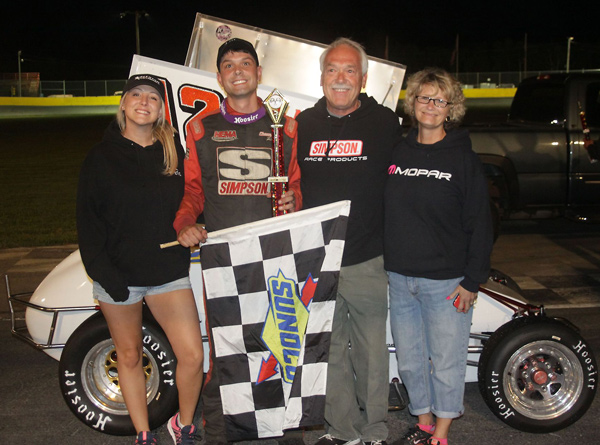 Photos by
Andy Plummer
Photos by


Kelly Gerrity
NEMA LITES - SPEEDWAY 51 - 7/29/17
Pos.
#
Driver
Hometown
Owner
1
12
Jim Chambers
Atkinson, NH
Jim Chambers
2
51
Dan CuginI
Marshfield, MA
Dan Cugini
3
35
Randy Cabral
Kingston, MA
Glen Cabral
4
38
Ryan Locke
Raymond, NH
Ken Locke
5
19
Richard Coy
Haskell, NJ
Richard Coy
6
16
Dennis O'Brien
Deerfield, NH
Chris O'Brien
7
30
Paul Scally
Raynham, MA
Paul Scally
8
57
Jake Stergios
Candia, NH
Bill Stergios
9
9
Ben Mikitarian
Northborough, MA
John Mikitarian
10
7
Jim Cataldo
Sterling, MA
Jim Cataldo
11
99
Jim Santa Maria
Burlington, CT
Jim Santa Maria
12
41
Megan Cugini
Marshfield, MA
Glenn Cugini
13
3
Chris Vose
Gloversville, NY
Chris Vose
14
52
Kevin Park
Foxboro, MA
Kevin Park
15
20
Jeremy Decourcy
Rochester, NH
Jeremy Decourcy
16
5
Dylan Duhaime
Loudon, NH
Jim Cataldo
Chambers Bests Cugini at the Line
in NEMA's Speedway 51 Return
The NEMA LITES division made a return visit to Speedway 51 this past Saturday evening, with a strong car count and beautiful weather on tap. Jim Chambers made an impressive run to the front from deep in the field to beat a hard charging Danny Cugini to the line when all was said and done.
When the Lites feature hit the race track, Kevin Park and Richie Coy brought the field down to the green flag. Coy, who has struggled in his first season with the Lites, really started to turn things around, as he jumped out into the lead when the green flag flew.

"When the green came out, I jumped out into the lead and just tried to hit my marks and do what I did in the heat. It was a great feeling every time I around and still had the lead and didn't feel any pressure from behind. I wanted the race to go green to checkered and when the caution flew on lap six I was pretty disappointed because I knew the fast guys were gonna be there - and they were," he said.

When the green flag flew on the restart, Jim Chambers, had worked his way from the ninth spot into fifth, and Danny Cugini, who started tenth, was up to fourth. Cugini took command on lap eight and the duo distanced themselves from the field. Further back, Coy battled with Randy Cabral and young gun Ryan Locke had worked their way into the top five.
As the laps wound down, Cugini led Chambers, as the two were deep into lapped traffic, separated by only two carlengths. With one lap to go, Cugini had to check up for a lapped car, and Chambers stuck his #12 on the bottom, and the two drag raced down the back stretch and back to the line. Chambers took down the win by a mere .05 second advantage over Cugini. Randy Cabral, Ryan Locke, Richie Coy, Dennis O'Brien, Paul Scally, Jake Stergios, Ben Mikitarian and Jim Cataldo rounded out the top ten.

"Speedway 51 is a fast and fun racetrack and a great facility. We felt the car was pretty good all day and we had a chance for the win if thing could go our way. When feature time came we starting 9th place and knew our best chance was to get out front as quick as possible. Danny was lined up 10th and i was sure he had a similar plan. With about 2 laps to go Danny was out front and slowed coming up to lap traffic and allowed me to close the gap. With one to go Danny entered turn one way on the high side and my only chance was to throw it in down the win," said Chambers.

NEMA picks back up its schedule at the Thompson Speedway Motorsports Park on August 9th, with a combined show at the New London Waterford Speedbowl for Wings and Wheels on August 12th.