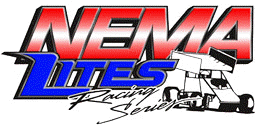 SATURDAY, JUNE 25TH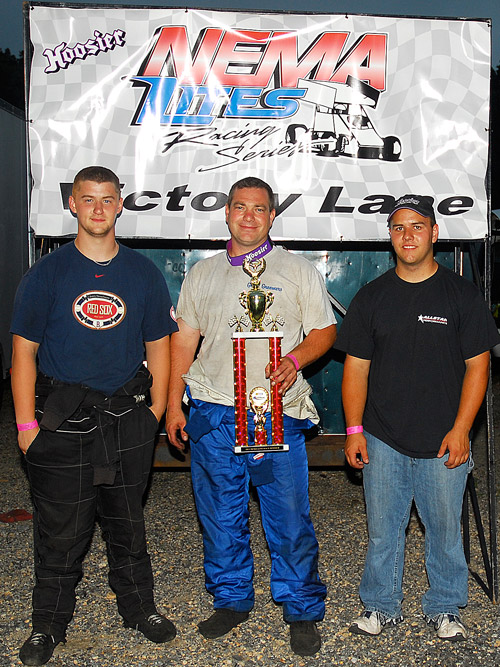 Top Three at Waterford on 6/25/11 - L to R: Ryan Bigelow #13 , 3rd;
Winner Paul Luggelle #28; and Anthony Nocella #29, 2nd.
Photos by




John DaDalt
Lites Feature - Waterford - Sat., June 25th
Pos.
#
Driver
Hometown
Owner
1
28
Paul Luggelle
Holbrook, MA
Paul Luggelle
2
29
Anthony Nocella
Woburn, MA
Matt Seymour
3
13
Ryan Bigelow
E. Hampton, CT
Randy Bigelow
4
48
Brandon Igo
Wilbraham, MA
David Igo
5
9
Vince Jacobs
Covertry, RI
Bobby Seymour
6
71
Seth Carlson
Brimfield, MA
Gene Feigel
7

21

Anthony Marvuglio

E. Bridgewater, MA

Jennifer Scrivani

8
81
Andy Barrows
New Ipswich, NH
Andy Barrows
9
18
David Moniz
Fairhaven, MA
David Moniz
10
50
Carl Medeiros, Jr.
Westport, MA
Carl Medeiros
11
99
Jim Santa Maria
Burlington, CT
Susan Santa Maria
12


DNF

47
Lanson Fornoro
Stroudsburg, PA
Julia Parker
13


DNF

7x
Don Douville
Storrs, CT
Jack McKeon
14


DNS

52
Kevin Park
Foxboro, MA
Kevin Park

HEAT 1

- 28 - 48 - 81 - 9 - 47 - 52 dnf - 7x dns

HEAT 2

-

50 - 71 - 29 - 18 - 99 - 13 - 21 dnf

FAST LAP

- #28 at 14.277 sec.

LUCAS AWARD WINNER

-

#9 Vince Jacobs
Luggelle Scores 'Bowl Lites Win
Waterford, CT – Paul Luggelle scored his third career NEMA Lites victory Saturday night at Waterford Speedbowl. Starting second, Luggelle took the lead on the backstretch with 13 remaining and when on to a convincing win.

Only the fifth "Quad 4" win in Lites history, Luggelle (Luggelle #28) covered the 25-laps in an impressive 6:09.288 (91.392 mph). He also had the fastest lap – 14.277 seconds.

Anthony Nocella (Seymour #29) passed five cars over the final two laps to finish second. Ryan Bigelow (Bigelow #13), rookie Brandon Igo (Igo #48) and Vince Jacobs (Seymour #9) completed the top five.

Pole sitter Lanson Fornoro (Parker #47), after a brief battle with Bigelow, ran away from a second-place that also included Igo, Carl Medeiros Jr. and Luggelle. Despite a broken header, Luggelle took second from Bigelow just before the halfway point.

The quartet quickly caught Fornoro, the latter victimized by a right rear tire going down. After taking the lead, Luggelle "got away" to a lead of half a lap. He is the fourth winner in five Lites events this season.

Nocella, who has won twice, took to the outside over the final two laps. He beat Bigelow by inches for second but was almost seven seconds behind Luggelle.

The Lites go at it again at Lee USA Speedway on Friday night, July 15.