www.speedway51int.com
SATURDAY, JULY 30th


presented by DK & Sons
NEMA MIDGETS & NEMA LITES


ON TRACK "MEET & GREET"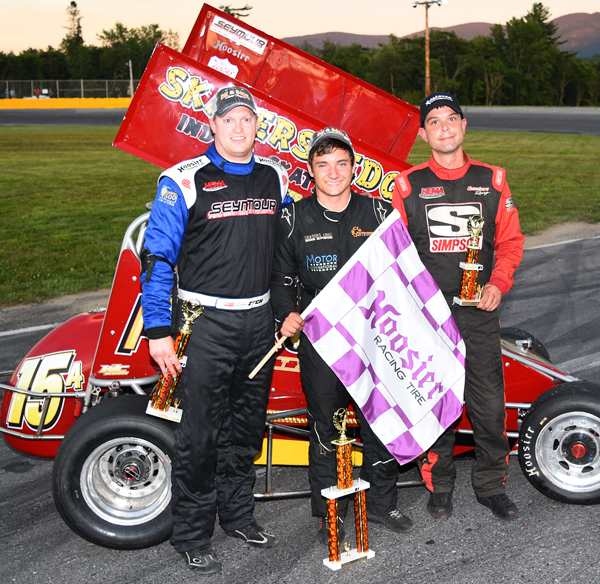 ZYCH - STOEHR - CHAMBERS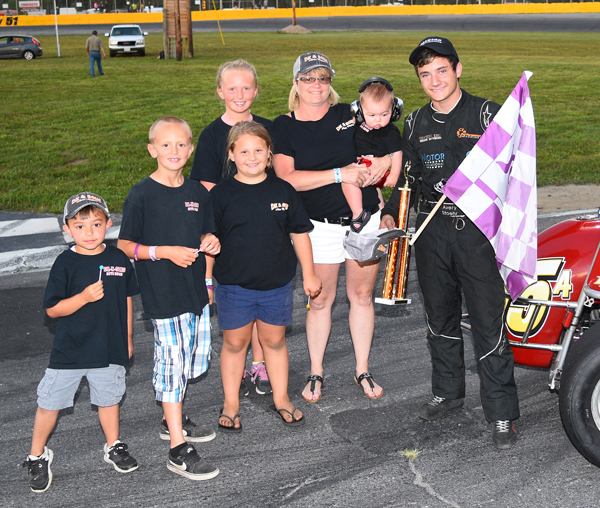 NEMA MIDGETS -

SPEEDWAY 51 - 7/30/16
Pos.
#
Driver
Hometown
Owner
1
15a
Avery Stoehr
Lakeville, MA
Russ Stoehr
2
9
John Zych Jr.
Mendon, MA
John Zych Sr.
3
21
Jim Chambers
Atkinson, NH
Mike Chambers
4
47
Randy Cabral
Plymouth, MA
Tim Bertrand
5
71
Seth Carlson
Brimfield, CT
Gene Feigel
6
5b
Bethany
Stoehr
Bridgewater, MA
Greg
Stoehr
7
30
Paul Scally
Raynham, MA
Paul Scally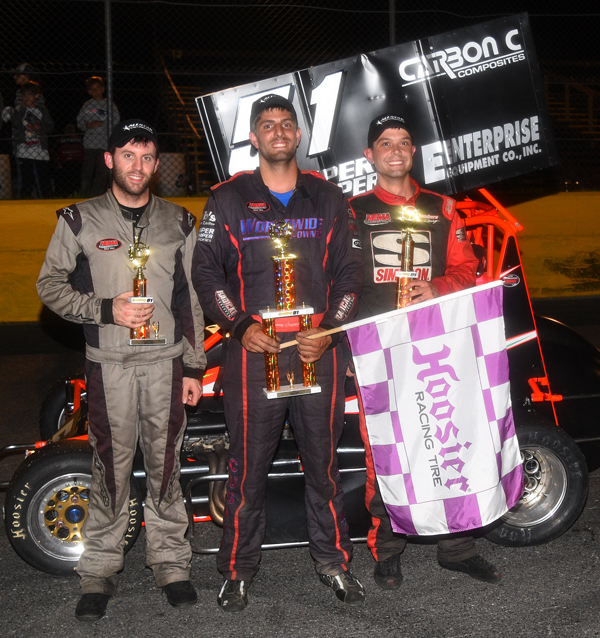 STERGIOS - CUGINI - CHAMBERS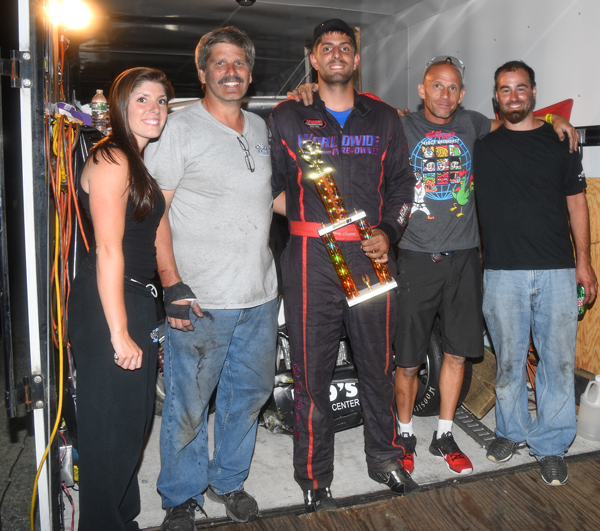 NEMA LITES - SPEEDWAY 51 - 7/30/16
Pos.
#
Driver
Hometown
Owner
1
51
Danny Cugini
Marshfield, MA
D. Cugini
2
12
Jim Chambers
Atkinson, NH
Jim Chambers
3
57
PJ Stergios
Candia, NH
Bill Stergios
4
9
Ben Mikitarian
Northborough, MA
John Mikitarian
5
11
Jake Stergios
Candia, NH
Bill Stergios
6
30
Paul Scally
Raynham, MA
Paul Scally
7
17
Alan Chambers
Atkinson, NH
Mike Chambers
8
2
Jim Cataldo
Sterling, MA
Jim Cataldo
9
38
Ryan Locke
Raymond, NH
Ken Locke
10
21
Anthony Payne

Fairlawn, NJ

Mike Scrivani
11
16
Dennis O'Brien
Deerfield, NH
Chris O'Brien
12
DNF
35
Randy Cabral
Plymouth, MA
Glen Cabral
13
DNF
41
Megan CuginI
Marshfield, MA
Glenn Cugini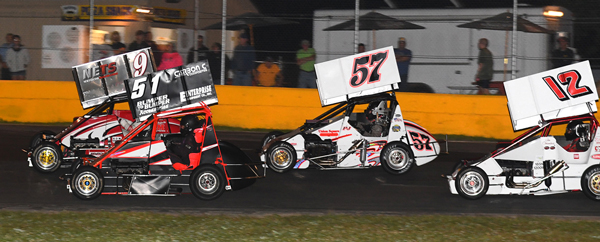 A. Stoehr, D. Cugini Conquer
Groveton's Speedway 51
Groveton, NH - The last time NEMA and the NEMA Lites visited the old "Riverside" Speedway in Groveton, NH the ultra fast track left some scars on NEMA competitors. When NEMA returned this past Saturday to the facility, the were greeted by a beautifully recrafted facility, and excited fans & management to greet the club.

No surprise "ultra fast" speeds were amongst the discussion in the pits when the mighty winged warriors hit the race track. The young Avery Stoehr beat back John Zych Jr. to take down the NEMA feature, and Danny Cugini stormed through the field to take down the Lites victory.

In the NEMA feature, Stoehr jumped out into an early lead from his outside pole position. The NEMA cars clicked off laps in record time as Stoehr kept pace over Jim Chambers, John Zych Jr. and Randy Cabral. Zych Jr. made a valiant effort over the closing laps, but fighting a loose race car, he was unable to close on Stoehr. Stoehr would go on to take down the victory in a green to checkered run over Zych, Chambers, Cabral, Seth Carlson, Bethany Stoehr and Paul Scally.

"We had an issue with the tow truck on the way up, and missed the first practice. Made it out for the second, and started to get the car dialed in by the heat race," said Stoehr. "We started up front, and I just concentrated on keep the car straight. It's a really fun place, and if you are working good you can move the car up and down the race track. It's kind of like Thompson (Thompson Speedway Motorsports Park) but only 1/4 of a mile!," he said. "I need to thank my Dad for his help on the setup, the car was really good in the feature."

In the Lites race, Danny Cugini used patience and experience, as he methodically worked his way through the field to take down the victory. Starting seventh on the grid, Cugini ran mid pack for the first half of the race, through one caution period. PJ Stergios and Jim Chambers were also working their way through the pack, as the trio ran to the front. When the second caution flew, it was for Meg Cugini, who made contact with the back stretch fence, and her evening ended with a badly damaged race car, although Cugini was OK.

When the green flew, Danny Cugini poured the heat on, and with conserved tires, blasted to the front from his third spot on the restart. He would go on to take down the victory over Chambers, Stergios, a strong run for the young Ben Mikitarian, Jake Stergios, Paul Scally, Alan Chambers, Jim Cataldo, Ryan Locke and Anthony Payne.

"I ran mid pack, trying to conserve tires, as Speedway 51 can be abrasive on these soft tires," said Cugini. "When the second caution came out, I knew I had a good car, and it was time to go. Chris Desrosiers had the car hooked up, and we ran to the front after that second caution," he said.

NEMA returns to action this Saturday at New London Waterford Speedbowl's Wings and Wheels event with the ISMA Super Modifieds.