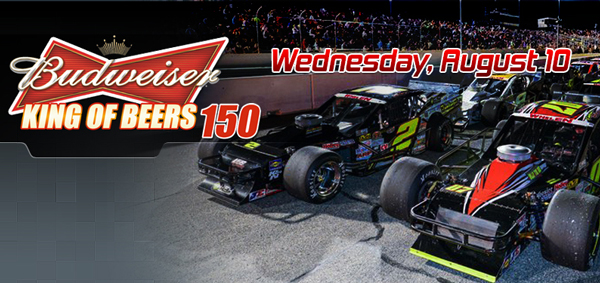 WEDNESDAY, AUGUST 10th
NEMA MIDGETS ONLY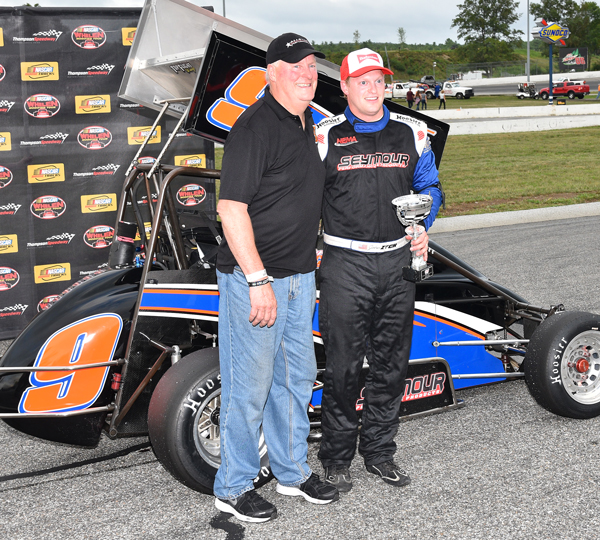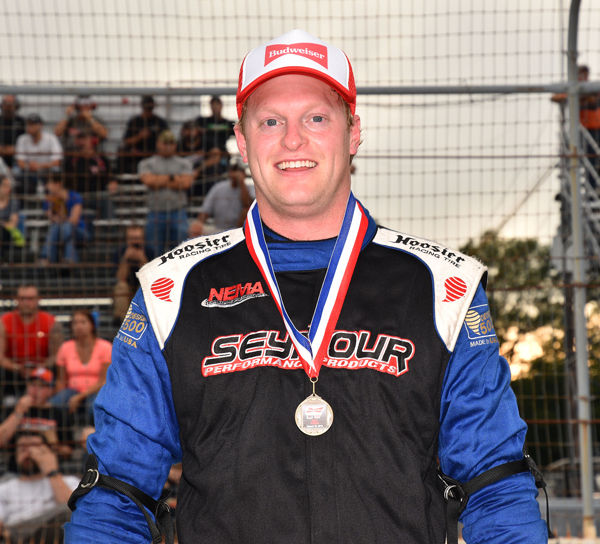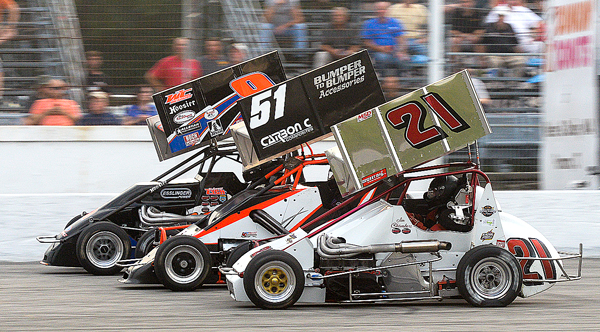 Photos by John DaDalt
Photos by Norm Marx
NEMA MIDGETS -

THOMPSON

- 8/10/16

Pos.
#
Driver
Hometown
Owner
1
9
John Zych Jr.
Mendon, MA
John Zych Sr.
2
71
Seth Carlson
Brimfield, CT
Gene Feigel
3
21
Jim Chambers
Atkinson, NH
Mike Chambers
4
15a
Avery Stoehr
Lakeville, MA
Russ Stoehr
5
51
Danny Cugini
Marshfield, MA
D. Cugini
6
47
Randy Cabral
Plymouth, MA
Tim Bertrand
7
74
Bobby Santos III
Franklin, MA
Tim Bertrand
8
30
Paul Scally
Raynham, MA
Paul Scally
9
39
Todd Bertrand
Danielson, CT
Todd Bertrand
10
28
Pete Pernisiglio Jr.
Ronkonkoma, NY
Pete Pernisiglio Sr.
11
5b
Bethany Stoehr
Bridgewater, MA
Greg Stoehr
12
99
Jim Santa Maria
Burlington, CT
Jim Santa Maria
13
50
Kevin Park
Foxboro, MA
Pete Pernisiglio Sr.
Zych Tops Thompson Speedway
Motorsports Park NEMA Return
John Zych Jr. came from deep in the pack to take down his second win in a row last Wednesday evening when the Northeastern Midget Association joined the Whelen Modified Tour at Thompson Speedway Motorsports Park. A grim forecast didn't stop Thompson's staff from forging forward, in what turned out to be a blockbuster evening at the Speedway.

When the green flag flew, Danny Cugini blasted out into the lead from his front row starting spot. Cugini's Toyota Racing #51 looked very strong in the early stages, pulling away to a half straightaway lead at times. When the caution flew, Cugini lined up beside Todd Bertrand in the Bertrand Motorsports #39. Cugini jumped back out into the lead, until another caution flew. On the next restart, Bertrand got the jump, and pulled along with him John Zych Jr. who had come from the tenth spot. Bertrand continued to lead for four laps, when his machine started to falter, and Zych shot into the lead. Bertrand retired from the event a few laps later with a faulty spark plug wire.

During the next caution period, Randy Cabral pitted from an earlier incident in the race, and a nerf bar that was badly wearing into his right rear tire. On the green flag, Zych rocketed into the lead and was never seriously challenged. Seth Carlson put on a strong run late in the race to finish second, and Jim Chambers rounded out the podium. Avery Stoehr finished fourth, followed by Danny Cugini, Randy Cabral, Bobby Santos III, Paul Scally, Todd Bertrand and Pete Pernesiglio Jr.

"Starting 10th I wasn't very optimistic about getting to the front. Once the race started I knew I had to go in a hurry to be able to have a chance at catching the guys up front. The few cautions that we had probably helped bunch us back up. It was a pretty intense battle after the last restart with the top 4 or 5 cars. We were able to break free and once we took the lead the clean air and space to run the line I wanted allowed us to break away and run our fastest laps," said Zych.

NEMA picks back up Saturday, August 20th at Star Speedway where Sammy Swindell will highlight the race card for Bertrand Motorsports.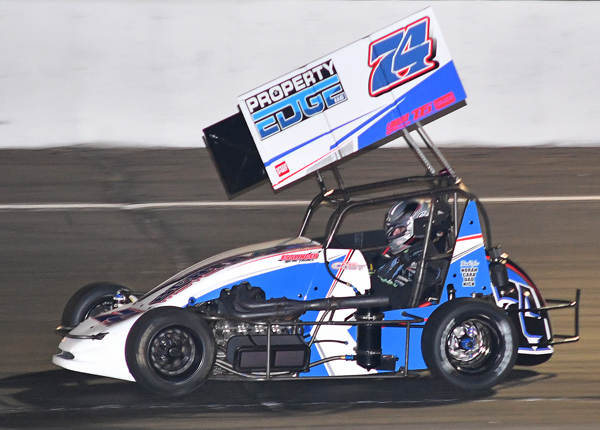 "Dead Heat" Points Battle
& Bobby Santos III Highlight
NEMA's Return to Thompson
Speedway Motorsports Park
An epic battle has ensued at the top of the Northeastern Midget Association points standings over the first half of the season. John Zych Jr. and Avery Stoehr are currently locked in a "dead heat" at 1058 points, while five time champion, Randy Cabral trails the duo by just five points. Thompson Speedway Motorsports Park (TSMP) is known by NEMA as the "separate the men from the boys" facility, or as NEMA's lone female driver, Bethany Stoehr would prefer - "separate the bold, from the rest."

Cabral, the all time win leader at Thompson Speedway Motorsports Park, with eleven (11) wins, brings his Bertrand Motorsports #47 to the race after a runner up finish at the New-London Waterford Speedbowl last weekend. Zych, hot of a win at the Speedbowl, has been impressive at TSMP over recent years as well, clicking off the fastest lap ever in a midget last year at the World Series of Racing, an impressive 17.60.

Stoehr, who has been consistent all season, brings his Motor Cars International 15a to Thompson. Todd Bertrand, who has struggled this year, was one lap from winning his first Thompson feature last year at the World Series when a broken brake caliper slowed him to a second place finish, while Cabral made a bold move to pass him on the final lap. Paul Scally, Seth Carlson, Danny Cugini and Jim Chambers will all be vying for a first Thompson win as well.

All eyes will also be on Bobby Santos III, who climbs aboard the Bertrand Motorsports #74 machine. Santos, who has many NEMA victories, including TSMP - has been hot as of late on the Whelen Modified Tour, and continues to tear up the winged pavement sprint car series in the Midwest. He will drive the car that Doug Coby drove to the Boston Louie Memorial victory earlier this season.

"I'm excited about Wednesday. Tim and I are due for a good run together, and I'm excited to be teaming back up," said Santos.